Apple Watch Glass Screen Protector (38mm)
Manufacturer: Belkin
Amazon price: $24.99
I'm always concerned about damaging my latest new, shiny thing. Scratching the screen on my Apple Watch is my most recent worry. Because the watch is fairly thick, it is easily bumped or scraped against things.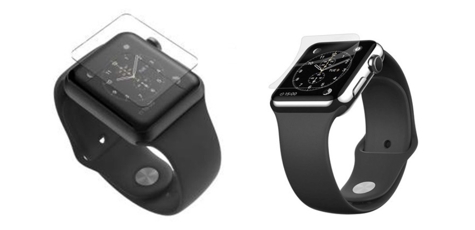 Belkin's Apple Watch InvisiGlass® Screen Protector offers good screen protection. It's real glass with a 9H hardness rating — that's high. The packaging includes a clever alignment structure making positioning the protector on your watch precise. This is necessary because the protector itself is the size of a postage stamp.
Glass screen protectors for smart phones have been available for a while and they offer excellent protection. The first time I saw one, I couldn't quite believe it was glass. It was flexible and microscopically thin. The big deal for me is that they slurp down onto the screen without bubbles. If you've ever tried installing one of the plastic screen protectors, you know what a pain it is to remove the air pockets and small bubbles trapped underneath. Not so with glass.
Because the glass is so ultra-thin, there is no tactile difference in finger sensitivity or force-touch presses. My only complaint is that you can feel the sharp edge of the glass when you run your finger across the screen. This annoys me and it's very non-Apple. Unfortunately, the protector is quite a bit smaller than the watch face due to the curved sides of the screen. Only the touch surface is covered by the glass, but not the approximately 3/16 inch (4.75mm) border around the entire watch face.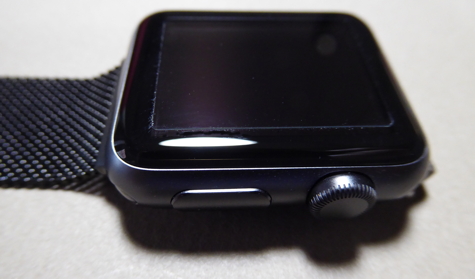 Belkin's InvisiGlass screen protectors are available for both the 38mm and the 42mm Apple Watches. Several friends who have had their watches for a year now, have faint scratches on them. Since a watch is worn all day, every day, scratches are inevitable. If you are a person who doesn't do hard, dirty work, you may not need this kind of protection. However, if you work with your hands and fear abrading your watch face, this is a good option.
MyMac Review rating is 8 out of 10.