Tenda AC15 Smart Dual-band Gigabit AC1900 WiFi Router
$80-$85 U.S. Internet price range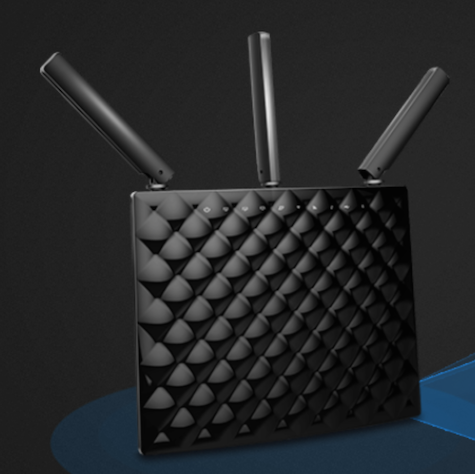 This new WiFi and Ethernet router has excellent performance at an affordable price. The physical unit is attractive, and the setup process is the quickest I've ever done. An included paper instruction sheet will be easy to understand for techies, and somewhat less so for ordinary people. Phone support is available, and the product carries a generous three-year warranty.
My home network is DSL from Century Link, the local legacy telephone company. I use them because they are super-reliable and offer outstanding customer service. A technician installed a company DSL modem three months ago, and he made my personal network invisible. This method works fine for my family.
In addition, I have used both Belkin and Cisco/Linksys WiFi+Ethernet routers to distribute password protected DSL service for my personal technology students. Up to ten of them need to be on the Internet simultaneously. The Belkin was a disaster, interrupting connections way too frequently. The Cisco device was better, but it was slow and unstable.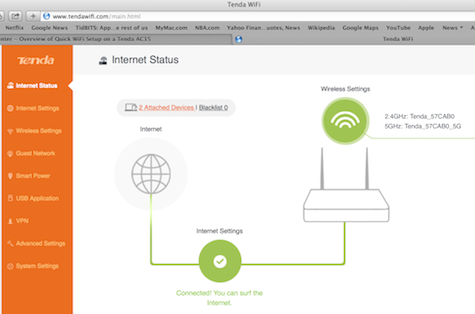 Tenda's AC15 fixes everything. Its dual-band WiFi provides blazing fast speeds with consistency and stability. It's an AC1900 class device, based on 1900Mbps total = 1300 Mbps 802.11AC at 5GHz (the latest standard) and 600Mbps 802.11n at 2.4GHz (legacy standard for compatibility).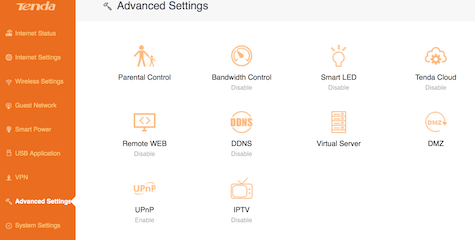 This router has many more advanced features than I and the the typical home internet user will use. One that I will try soon is the USB 3.0 slot for sharing files across network or printer sharing. A straightforward browser-based portal page is a welcome improvement over all of the other setup screens I have encountered with confusion and exasperation. I kept the default Tenda network names for the 2.4GHz and 5GHz streams and I changed the passwords to ones my students easily can remember.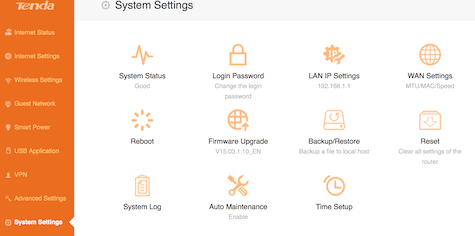 You can read more detailed reviews and descriptions of this Tenda AC15 Smart Dual-band Gigabit AC1900 WiFi Router on the web by following search links for: tenda ac15 router review. My favorite one is linked below. If this was a review and not a personal commentary my rating would be 9 out of 10. Tenda can achieve a perfect score by making their printed instructions more thorough and easy to follow for non-techies.
Note that it's difficult to photograph this product with its bubble-like black front, and it's much better looking in person than in the photograph above. The dedicated company page has useful links upper right for Specifications and FAQ tutorials.
---
I asked my colleagues at MyMac to help me understand how to use a dual-band router. The combined answer is:
It depends on your device capability. Older devices will use only 2.4, and newest devices can use both generally. Distance is also a factor to consider: 2.4 will be reachable father away but is slower, while 5 GHz is faster at a shorter distance. Normally you should keep both available and let the router/devices choose the best based on the condition of the moment.
Use both. The 5 doesn't reach as far but will be faster. Put devices that can't handle that on the other network and newer devices on faster network. That is what I do with AirPort Extreme.
If your Internet is capable of speeds over 100mbps then you use the 5GHz channel. If sub 100, then 2.4GHz is fine. 5 is better overall as it's a smaller range so there tends to be less interference and is capable of faster speeds.
The guys on Mac Geek Gab podcast tend to recommend you leave all on and give them all the same SSIDÂ that way your devices should be able to select for themselves the best signal.
---