Base charging stand for iPad Pro
Manufacturer: Logitech
Price: $99.99
Wireless charging? This is so close. Logitech's new Base is designed to charge both the 12.9 inch and the 9.7 inch iPad Pro. Its magic is that it connects magnetically to the Smart Connector on the side on the iPad Pros. Simply place either size Pro on the Base and it clicks into place and begins charging. No wires.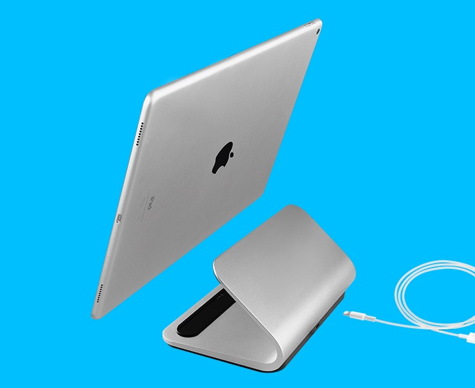 The Base is crafted out of anodized aluminum with a finish that matches Apple products. It's nicely engineered with a non-skid base. Your Apple Pencil can be stored conveniently in the space behind the iPad. The Base even accepts the Pro in Apple's silicone case — a nice touch. The Base measures 7 inches (178mm) wide and stands 3-1/8 inches (80mm) tall. It weighs a satisfying 12.6 ounces (256g). A Lightning socket for your iPad charger cable is on the back of the unit.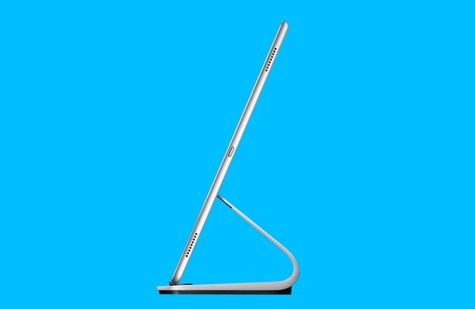 I'm a fan of many Logitech products and use their keyboard and mouse every day. I'd be more excited about the Base if it carried a sensible price tag. Its good looks and its convenience can't be beat, but one hundred dollars for an aluminum stand with a charging connection seems out of line. I'd be hesitant if it sold for half that price. I suspect that Logitech has to pay Apple fat royalties on both the Lightning and the Smart Connector but even so, the price makes the Base unreasonable.
MyMac Review rating is 6 out of 10 due solely to price.