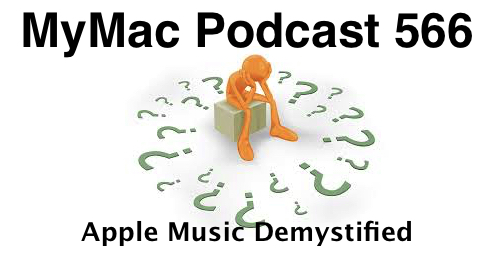 The GMen answer every single question you might have about Apple Music. Or at least every question you might think they could answer, so your confusion may still remain after listening. No matter, a fun packed show that you'll be sorry it's over, or maybe begun, but only you as a listener can answer THAT question.
Download the show here
RSS Feed for your podcast app
Subscribe in iTunes

Links:
http://www.malpastowers.com/blog/
Finder Tag links:
https://support.apple.com/en-gb/HT202754
http://www.maclife.com/
Macosxtips.co.uk
Other stuff:
Guy's App Pick: Blogsy by Fomola $4.99.
Great iOS app especially on an iPad that lets you easily post to several different blogging platforms including WordPress, Blogger, Tumblr, and many others
Gaz's App Pick: Funny Video
https://www.youtube.com/watch?v=ewko7-F1cHc
People's Pick:
From Allistar Jenks: People's *tip*, to be accurate. I just discovered by accident that similarly to **Spacebar **bringing up Quicklook, **Option-Spacebar** brings up Quicklook *in full screen*. Nice for photos! Oh, and a bonus tip. If you have multiple screens and you wish Quicklook would open on a different screen, just bring it up on any file, drag the window to the screen where you want it, and then dismiss (with the spacebar again). Thereafter, Quicklook will always appear on that screen.
Be careful, however, if that screen is displaying a full screen app when you use Quicklook from another screen, you won't be able to see the Quicklook window.