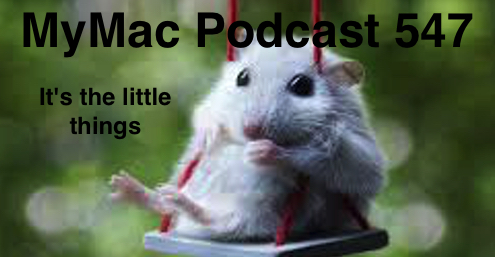 Fun show this week if a little obsessed with owls. Guy plays with Photos, Gaz plays records…what? Then they discuss the March 9th Apple event which should already be over by the time you hear this. Also Microsoft's Office for Mac 2016 and why Java isn't good for you. Don't believe us? Just Ask.
Download the show here
RSS Feed for your podcast app
Subscribe in iTunes
Links:
Where to get your owl groove on!
Guy's App Pick : Not an App but a service. CreateSpace for creating books is pretty straightforward as compared to other services I've looked at. They give you templates for the content and helpful tips for making covers all for free. Also pretty quick about getting back to you on any issues. http:www.createspace.com
Gaz's Pick: Blackmagic Disc Speed Test. Yep finally used the App and have been using it to test the speed of disks when connected to different ports USB etc. It's FREE. All sorts of results from 30MB over USB2 to 100MB on USB3 pretty much the same as the internal data doubler disk I added, to my SSD internal at over 500MB.