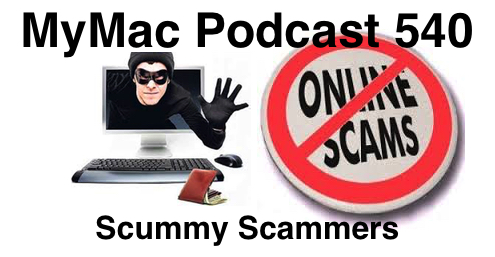 Gas is away this week so Jodi Spangler from Lakeshore Mac steps in to talk about the types of scams some people try to pull on her clients. Gas
did phone in a Gaz's tip so officially the is STILL a GMen show!
Download the show here
RSS Feed for your podcast app
Subscribe in iTunes
Links:
Guy's App Pick : MyFitnessPal Free!
Gaz's Pick: Well although I'm not here I thought I'd send in the fact that I've been using the Apple Maps App, and as Guy is recording this show it should be helping me drive home after guiding me to the places I've visited in Belgium. There again I might be having a rant so watch this space 🙂
Jodi's Pick: Vidgets: This free iOS 8 App takes advantage of Notification Center and actually gives it some functionality. Once you install it from the App store you can quickly and easily choose functions like weather, barometer, battery usage, memory usage, altitude, sunrise, sunset and much more. What ever you select within the App becomes available in Notification Center with a quick downward swipe. Even from the lock screen. Get it here:
People's Pick: Erick Diaz B
Chrome Remote Desktop released yesterday for iOS. Universal app. Free remote connection to mac, pc, Linux. You install an extension in chrome on the computer, allow it to control it, set a passcode or password and you have unlimited computers as far as I know. Works perfectly. And it's free.