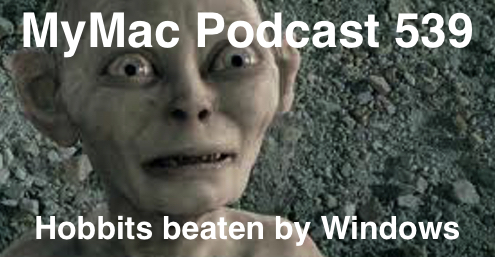 Peter Jackson couldn't do it, Tolkien himself couldn't do it, but Microsoft could and did. They stopped the Hobbits…temporarily anyway. Guy and Gaz finish their discussion on the best time to buy Apple stuff and so much more.
Download the show here
RSS Feed for your podcast app
Subscribe in iTunes
Links:
Guy's App Pick : ArtText 2 by Belight Software $19.99
Gaz's Pick: Diptic both in the Mac and IOS App stores, basically create one image from multiple images within a set of frames. £0.79 with in app purchases for IOS not required and not bad prices to be honest.
Mac
iOS
People's Pick: Rob Rait
Serial Podcast. This is like a serialised docu-drama about a murder 15 years ago where the narrator of the podcast is investigating the circumstances of the case. Still ongoing so I've no idea whether they'll find the convicted perpetrator innocent or not. Gripping stuff 🙂
This is the podcast that has had the media going on about the re-birth of podcasting. Apparently it was the fastest growing podcast on iTunes ever.