iLevel 2 from Rain Design and 6TB Enterprise Capacity 3.5 HDD v4 from Seagate – Nemo Memo
iLevel 2 – adjustable MacBook aluminum riser stand
Rain Design
$69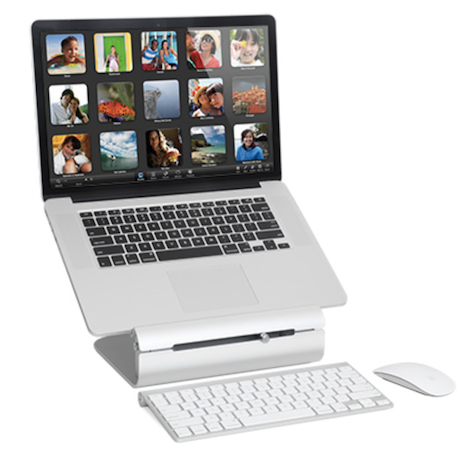 Sit up straight! Good posture! Hands on keyboard at table height! Where have you been all my life, iLevel 2 from Rain Design?
This beautiful and functional brushed aluminum stand from the fashion forward folks at Rain Design keeps your laptop Mac cool and high at the same time. Set your MacBook Pro onto iLevel 2's angled base plate, slide the front silver knob to the desired height for optimal screen viewing position, tilt the display-half of your computer to best viewing angle, and consider $69 U.S. a modest price for such ergonomic style and convenience.
I urge you to use a separate keyboard and mouse with your MacBook and iLevel 2 for maximum efficiency and body function when typing and mousing. You will wonder why you spent so many awkward years with your laptop computer resting on your thighs and table top, plus typing and mousing on the keyboard deck and trackpad.
Your neck and shoulders will thank you. Your office mates and family members will be jealous of your attractive setup. Your keyboard and mouse can reside underneath iLevel 2's top plate when not being  used.
Mobile road warriors and students can finally relax when at home base. In a few seconds their MacBook Pros are elevated, staying cool, and available for comfortable production or fun. This stand's adjustable height capability means everyone can have customized individual ergonomic positions for their MacBooks. Their screen height can easily be changed when they shift position just by sliding the knob on the front.
Put this innovative stand at the top of your holiday, birthday, or graduation gift wish list.
---
6TB Enterprise Capacity 3.5 HDD v4 – internal hard drive
$400 and up, Internet pricing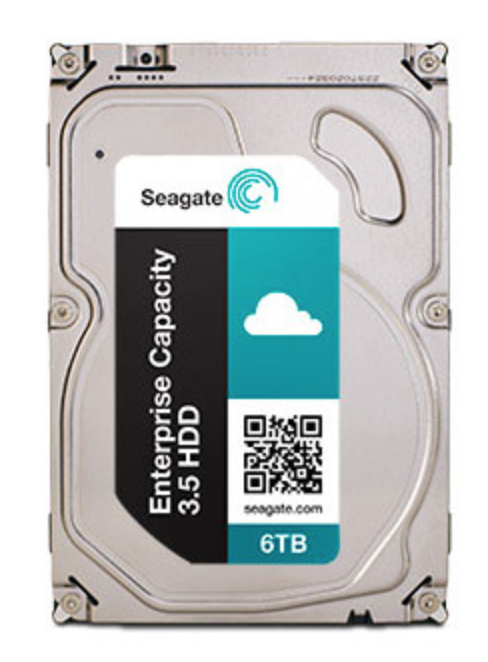 This business-class internal hard drive meets three crucial benchmarks:
1. My brother-in-law Jim's favorite saying is Too much is never enough.
2. My cousin Jim's motto is There is always room for more.
3. Leonard H. "Bones" McCoy's trademark statement is He's dead, Jim.
Throw them into a saucepan, stir in 1.4 million hours MTBF (mean times between failure), consider the value of your precious data in almost unlimited quantity, and you are knocking on Seagate's Enterprise door.
This 6TB professional quality internal drive has the same dimensions and ports as a standard HDD, but it is much heavier. Load it into your legacy MacPro, a bare enclosure, or a RAID unit, and begin the longest storage journey of your digitized existence. How much will 6TB contain? Precisely the perfect amount for the next wave of movies, photos, music, spreadsheets, and documents of all types in tomorrow's offices, universities, laboratories, and your homes.
Alert: Many older drive enclosures and HDD docks are not compatible with 6TB capacity drives.
6TB Enterprise Capacity 3.5 HDD v4 inserts easily into one of the four drive sleds on my aging MacPro tower. Only one pair of the sled's captive screws aligns with the screw holes on Seagate's HDD. I remove the two extra captive screws completely, and place them into the clear plastic shipping case from Seagate, clearly marked with their original location.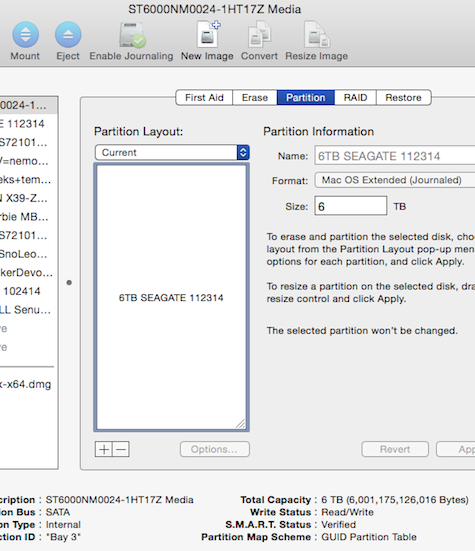 The new drive volume mounts instantly on my MacPro. I reformat and partition it for maximum Mac compatibility, after checking first with Seagate that this method is approved.
I decide that for now I won't use it as a boot volume, because my massive music and video collection has outgrown the several internal and external HDDs I have been using for years. A 6TB drive will contain everything, with room to spare for years into the future. My goal is to keep this MacPro tower with its four flexible drive bays running as long as possible.
Save your nickels and dimes and buy a Seagate 6TB Enterprise Capacity 3.5 HDD v4. You and your data will sleep better, with little chance of hearing from "Bones" McCoy any time soon.