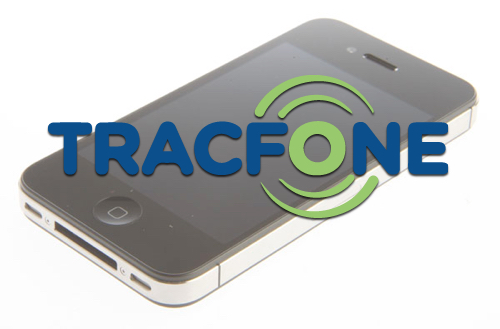 You may be wondering why I am writing about an old iPhone 4S. Isn't everyone rushing out to get a new iPhone 6 or 6 plus? You are probably asking what the heck is this Tracfone thing? This is just another one of my personal experiences that I felt was worth sharing with our MyMac reader audience.
I'm a retired senior citizen trying to enjoy these golden years. When it came to owning a cell phone, I originally didn't feel there was a need to add one these to our budget. The phones are expensive, especially an iPhone, and so are the monthly fees associated with the various service providers.

A couple of years ago I finally came to the realization that we did need to get a cell phone when I became increasingly aware of how difficult it is to find a pay-phone. This concern was magnified by the fact that our grandkids live more than a hundred miles up the road from us and it is mostly an empty desert between us.
The solution was Tracfone. I was able to purchase a simple flip style cell phone for a moderate price that came with triple minutes that didn't expire but rolled over each month as long as I keep my yearly plan current. If I remember correctly, I paid about $30 for the phone and the yearly plan cost about $100 and with my triple minutes I received about 1200 minutes of airtime. Additional airtime was also available in stores and on line for a reasonable price. The plan worked fine and we had good coverage locally and with our out of town families.
About a year ago I upgraded my simple flip style cell phone to a Tracfone ZTE Valet smart phone that was available on Amazon for less that $50. Again, the phone came with the triple minutes, data, and text that all roll over as long as you keep your service plan in place. Being an Apple family, the Android ecosystem of this phone worked okay but left me with a strong desire for an iPhone that can run on the Tracfone system.
This past summer I learned about the Tracfone Bring Your Own Phone (BYOP) program. The program currently only supports the iPhone 4 and 4S. It must be an unlocked Verizon iPhone. You will also need the iPhone's MEID, MEID DEC, or MEID HEX number (Figure 1) along with your Zip Code to verify the phone will work with this program. I was interested but hesitated for about a month before taking the plunge. There are several reviews and even a YouTube video or two about this plan so they helped considerably in my decision.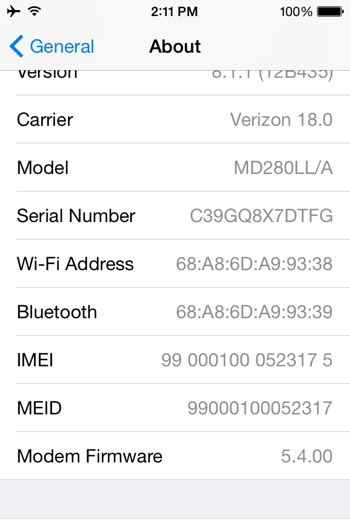 The Tracfone network for this plan uses the Verizon 3G service so data speeds are going to be very slow. Coverage is very good, about the same as with my old flip style cell phone and my ZTE Valet. Most of my data usage will be offset by using Wi-Fi so I'm not concerned about the 3G performance. The same is true for texting. What concerned me most was finding a good iPhone 4S. Looking on Amazon and eBay I finally located and purchased an unlocked, Verizon, 64 GB iPhone 4S through eBay/Gazelle for $217.
The phone arrived in less than a week and to my surprise, it looked almost brand new. Using the Tracfone BYOP website I referred to earlier, I was able to begin the registration and transfer of my iPhone to replace the current ZTE Valet. All went smoothly until the last few steps and I was faced with a fail message that requested I call the Tracfone 800 number to correct the problem. It took a little longer than I expected but the Tracfone support team finally corrected whatever the problem was and I became a proud owner of a working iPhone 4S on Tracfone. All of my minutes, data, and text air time transferred as did my yearly support agreement.
Even better, the iPhone completes my Apple ecosystem perfectly. I recently updated the operating system to iOS 8.1.1 and all works just fine. My wife liked how the iPhone worked so much that I purchased her a 32GB iPhone 4S and added her to a Tracfone yearly plan. My hope is that Tracfone will eventually add newer models of the iPhone to their BYOP plan. At the present I'm not in any hurry for that to happen.
The BYOP Tracfone iPhone 4 and 4S plan may not be something for everyone. It works for my wife an me just fine and if you are interested, I recommend you give it a try. Mainly due to the 3G only and lack of newer model iPhone support, I give this a MyMac.com Review Rating: 8 out of 10.