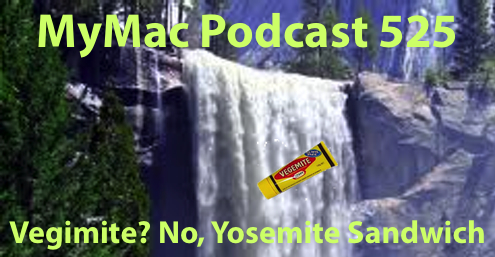 The GMen attempt to answer the question, "Can an Operating System be put between two slices of bread?" Well, they really don't because it's a stupid question, but they do talk about how to prepare for Yosemite and whether or not it's a good idea to do that full clean system install.
Download the show here
RSS Feed for your podcast app
Subscribe in iTunes
Links:
Guy's App Pick: Moviestorm by Moviestorm $225 at moviestorm.co.uk 3D animation package that the developers call a video sketch tool. It's not easy to use and the interface takes some getting used to, but you can essentially make your characters come to life. Amazing results. Check out the website for examples of what some others have done.
Gaz's Pick: Al ink sent in Google by Alister Jenks all about why your WiFi might not be as fast as you'd like, good read.
I've said it before I'll say it again Preview, is an underrated and utilised application that comes free with your Mac. You can open PDF documents and make some basic changes like adding a speech bubble or just plain old text, highlighting a section with a rectangle or an oval, you may not know that you can even make some basic colour adjustments and make image size adjustments and I know that I've told you about adding a signature before, just open an image in preview and may be have a play.
I've dropped a link in the show notes from a site that talks about using Preview to edit your photo's
People's Pick:
From Erick Diaz Two people's picks for iOS 8: Asphalt8. Free with in-app purchases, and take advantage of all the latest graphics. Looks like console games on iOS.