B1 Bluetooth Music Receiver
Audioengine
$189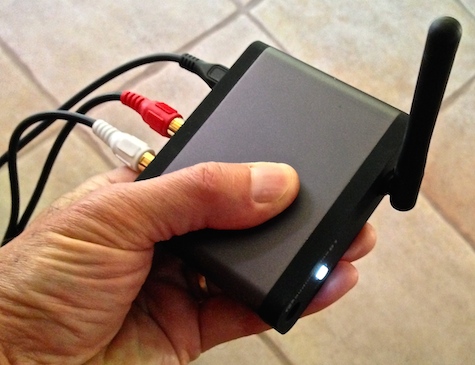 Bluetooth audio has arrived for serious music listeners. Connect Audioengine's new B1 Bluetooth Music Receiver to your home stereo unit or other system and enjoy the best wireless music signal available. Use your iPhone, iPad, iPod touch, or Macintosh to stream audio to B1. Your music never sounded this good before B1.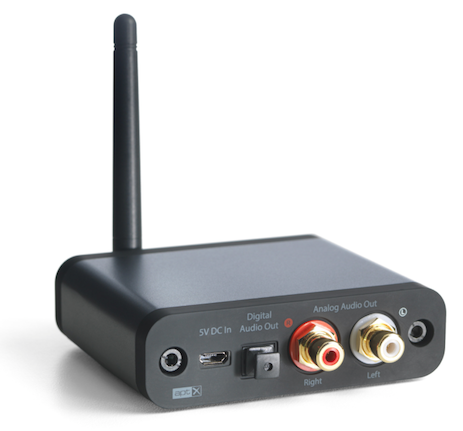 Setup and initial Bluetooth (or BT) connection, or pairing, is quick and effortless. B1 remembers up to six different source audio devices, and reconnects promptly to prior BT equipment. A written instruction guide is included.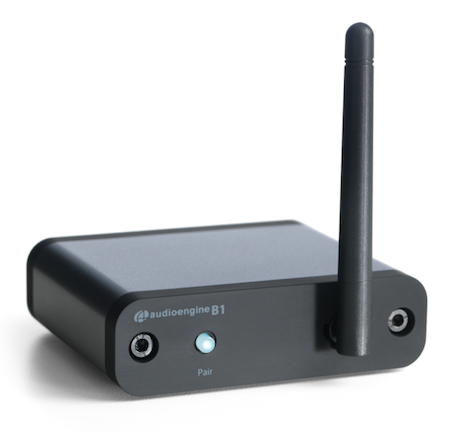 The physical B1 is attractive, stylish, and robust, plus straightforward to use. Audioengine products feature a minimalist approach to buttons and knobs, and B1 is the most minimalist of all.
The company is so confident you will find B1 to have value greater than its $189 price that they encourage a no-hassle 30 day audition with refund available on units purchased from their online store. Study the tech specs, FAQs, and prior reviews that confirm our high opinion of this remarkable BT accessory that immediate became an integral component in my home stereo environment.
Executive summary: Like music? Got $189? Get B1.
This outstanding audio device receives a rare perfect MyMac Review Rating of 10 out of 10. Bravo, Audioengine.