Griffith Park Plus Backpack
Case Logic
Price: $85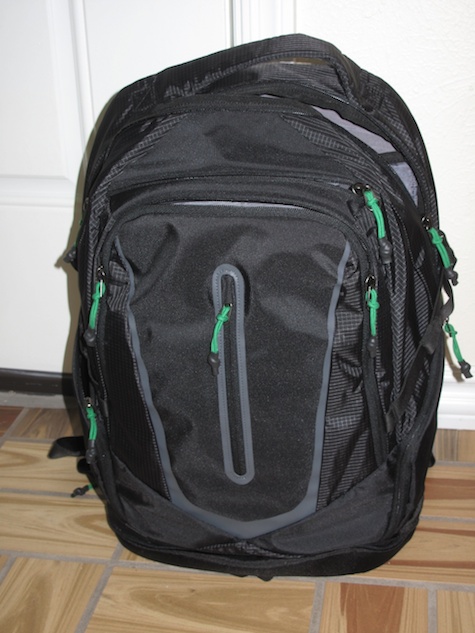 When I think of Case Logic I usually think of briefcases, luggage, and lots of different kinds of sleeves for iPads and laptops. Perhaps it's inevitable that a company with that history and a good reputation would also make a backpack. This Griffith Park Plus is the first one I've encountered.
There's a lot to like about the Griffith Park Plus. The overall design is sleek for a backpack and it's loaded with well thought out elements that make it functional as well as attractive.
The pack has separate compartments for a 15" laptop and an iPad. There's a small flannel lined pocket at the top, behind the padded grab handle, that can easily accommodate an iPod or iPhone and an eyeglass case. The iPad compartment is roomy enough to contain your device and its case. I have a hefty Otterbox case on my iPad2 and it slipped into the compartment easily. You can stand this backpack it on the ground and it will stay upright most of the time because the bottom is a flat surface with tight seams.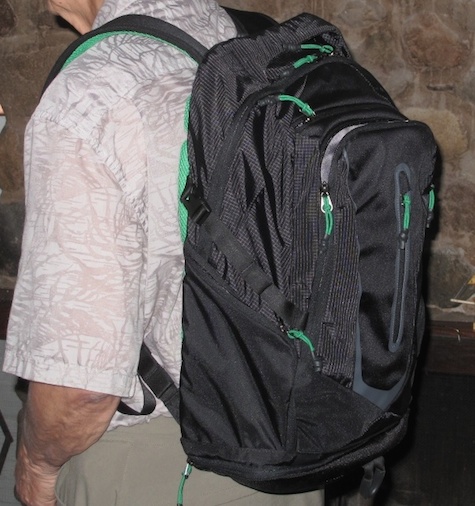 In addition to the three main compartments on the front, there's a vertical zippered compartment that seemed like it might be handy for cables, chargers and a power supply, or gloves and a scarf. On each side of the Griffith Park Plus you'll find two fully enclosed zippered pockets. When unzipped, they'll hold a water bottle, and you can use them for anything else and zipper them securely. This is a nice improvement over other packs I've used that come with mesh pockets on the side. Those water bottle pockets invariability get stretched out or damaged.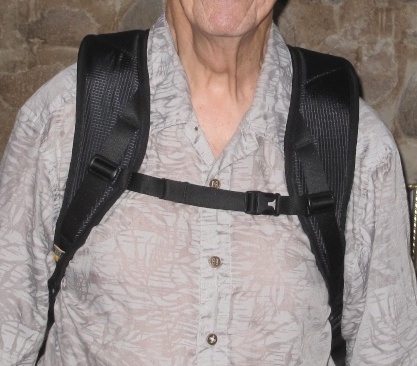 Two other features worth your attention are the side compression straps and a sternum strap. The Griffith Park Plus has a slender profile but with the cinch straps you can pull the sides together tighter to accommodate whatever amount of gear you're carrying. The sternum strap is fully adjustable vertically and horizontally, making the pack comfortable for women as well as men. The bottom of the pack has what Case Logic calls a zippered transition compartment, about as wide as a rolled up towel and large enough for a light jacket or other odds and ends. The back of the pack is molded foam and adds to the overall comfort of this superior product.
Highly recommended.
MyMac Review Rating is 9 out of 10