EverWeb
Company: RAGE Software
Price: $79.95 for software only; $99.95/year for software and web hosting
Version 1.3.1
Requires: Mac OSX 10.6 or higher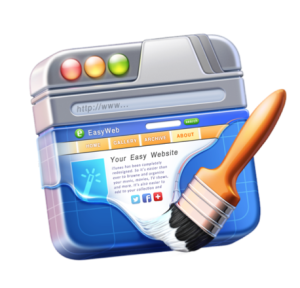 EverWeb is a drag and drop web site builder that appeals to the experienced web designer as well as the occasional user. Create a web site from scratch, or start from a built in template. No coding knowledge or experience is required, though the more adventurous can add HTML or CSS on individual pages.
Apple discontinued development of iWeb in 2011, which left many web site creators wondering which application to turn to for ease and simplicity in web design. Some options are too complicated, or they require endless add-ons to work properly. Let's take a look at EverWeb.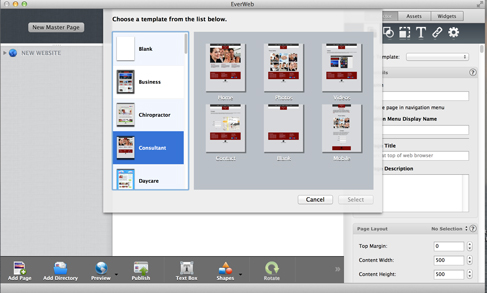 Former iWeb users will feel right at home using EverWeb, and they will also find additional features that makes EverWeb much more compelling. Almost every item placed on a page can be customized to your specifications simply by checking a box or choosing an option in a drop down menu in the Inspector tab.
Before I started designing a web page I watched the video tutorial course on EverWeb's site to get a feel for the application. Each video is short and sweet and to the point. Below each video is the video transcript; this is a fabulous idea. The transcript is great for when you want to go back to check a concept without having to watch the video again. A 40 page PDF manual, found by clicking on the Help menu in EverWeb, is also a good resource.
Once you begin working with EverWeb you'll notice a question mark symbol scattered throughout the Inspector tab. Clicking on one will bring up the video explaining that feature without having to leave the application. Simply genius.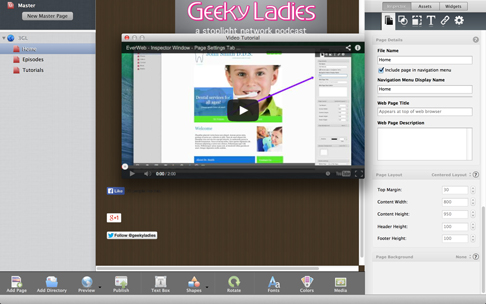 New to EverWeb is a feature called Master Pages. This is used primarily for headers and footers on a page. Let's say you want your logo, address, phone number, and business hours on every page of your web site. Using a Master Page automatically places those elements on every page. All you have to do is customize the body of each page. When you make a change on a Master Page it gets reflected on every other page on the entire site. No more going into each page to change one piece of data and making sure it's lined up correctly, which can be quite time consuming and tedious, especially if your web site has numerous pages.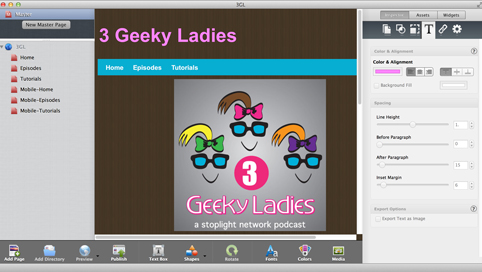 If you'd like to incorporate social media into your web site, EverWeb has a page of Widgets for just that purpose. Facebook, Google Plus, and Twitter buttons are just a few of the available choices. Additional options can be found here on EverWeb's web site.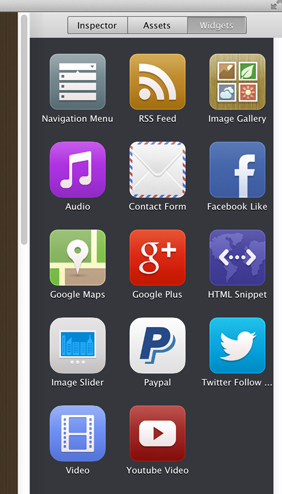 Since more and more people are using their smart phones or tablets to peruse the web, EverWeb can now create a mobile version of your web site, which is automatically coded for mobile viewers.
RAGE Software provides an SEO (search engine optimization) video course so users can add SEO elements to their sites without the need for third party applications. For users coming from iWeb, EverWeb has a video tutorial explaining how to move their web site over to EverWeb without missing a beat.
Blogging isn't available yet with EverWeb. According to RAGE Software developer Paul Levine, it's a feature they're currently working on but there's no timeline as to when it will be released.
Overall, I really like EverWeb. It's not just an iWeb replacement; it's a capable web site builder for anyone at any level of expertise. Yes, there's a slight learning curve, but the video tutorials are quite helpful. There's also an active forum where the developers respond to questions very quickly. If you're still unsure, download a free trial, try before you buy, and check out the many other features I didn't mention.
MyMac.com Review Rating: 8 out of 10