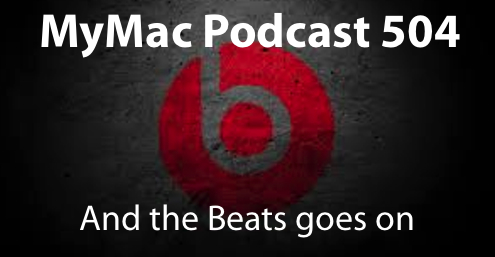 Rough week for Guy but he did manage to soup up his son Peter's new (or old rather) laptop with more memory and an SSD drive. Gaz has apps just made for walking and that's just what they'll do. The GMen discuss the Beats maybe deal and what Apple could or should buy instead. The whole Dusty story is at the very end so if you don't want to hear it (it's rather sad) then just stop after the closing theme.
Download the show here
RSS Feed for your podcast app
Subscribe in iTunes

Links:
Guy's App Pick: Carbon Copy Cloner which is a great Mac app for cloning your entire hard drive to another AND making it bootable. This should be on every Mac user's system. $39.95 for all the extra features like scheduling backups and more.
Gaz's App Pick: Little Inferno £6.99 Reminded me a little bit of Machinarium $10  and World of Goo 
People's Pick: Gary Apter likes the Apple Store iOS app and thinks it's the best way to make a Genius Bar appointment and to check in when you arrive. You can see what classes and events are scheduled and make a reservation. There have been FREE offers for music and apps. There are other things to look at promoting products and deals. Take a look. There are versions for the iPad and iPhone.