SP ZERO Wireless Bluetooth Speaker
Company: Antec
Price: $50.75 on Amazon as of publication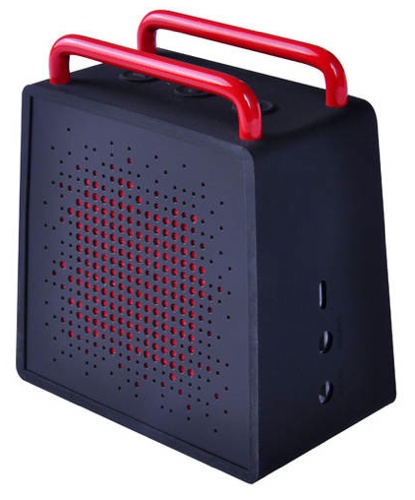 I'm not an audiophile, but I love listening to music. There's always music on in my house; I even bring my iPhone out to the pool so my tunes can keep me company. Dragging out a large speaker and outdoor extension cord is very inconvenient and bulky. This is where the SP ZERO Wireless Bluetooth Speaker comes in.
The SP ZERO Wireless Bluetooth Speaker has a small form factor, but gives off some pretty powerful sound. I used this speaker with my MacBook Pro, iPhone 5S, and iPad 4. Music sounded clear and crisp from all the devices.
Podcasts were sometimes a problem. Quite often the sound was better on the iPad, which I usually use to listen to or watch podcasts. Most likely the variable sound quality is the result of an individual podcaster's recording set up, which can differ tremendously. Audio books had superior sound due to professional recording studios.
Pairing the SP ZERO Wireless Bluetooth Speaker is simple but not explained clearly in the included user manual. To turn on the speaker, hold the center button until you hear the power on prompt, but don't let go of the button. Continue to hold for another few seconds until you hear the pairing sound.
The SP ZERO Wireless Bluetooth Speaker can also be used as an iPhone speaker. In my testing, the caller said I sounded like I was on a speaker phone; my voice was a little echoey. He preferred it when I talked directly into the phone, but he could hear me as I spoke through the speaker. It's not an everyday solution, but it is sufficient for receiving a quick phone call without having to switch to the actual phone to talk.
If you need Siri while the SP ZERO Wireless Bluetooth Speaker is paired to your iPhone or iPad, she's available. Double click the center button to bring Siri up, then click once to go back to music. This capability is a nice touch and another added convenience of not having to switch to the iDevice.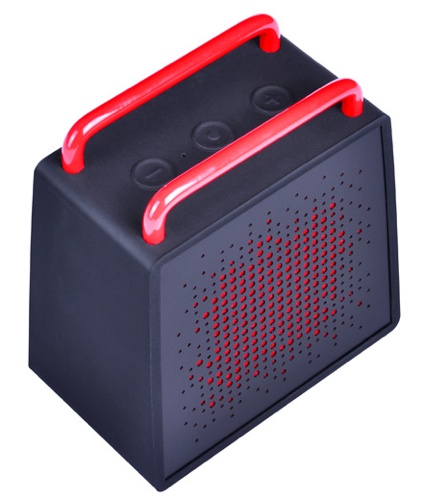 My biggest gripe with the SP ZERO Wireless Bluetooth Speaker is the pairing process. With iOS7, it's a one step process to turn on Bluetooth. On the Mac, Bluetooth can live in the menu bar and be turned on and off with one click. All my Bluetooth speakers and keyboards pair with my computing devices as soon as I turn them on. The SP ZERO Wireless Bluetooth Speaker doesn't pair until I go into Bluetooth and click on "SPzero" in the Devices listing. Not a huge big deal, but not as seamless as I'm used to with other equipment.
The SP ZERO Wireless Bluetooth Speaker comes with a carabiner to hook onto a backpack, bicycle, purse, or even a belt loop on a pair of jeans, as I did recently. Also included in the box is a 3.5mm auxiliary cable and a micro USB charging cable. I noticed when connecting the speaker via auxiliary cable that the sound was significantly reduced. I don't think I'll be using it very much with the cable.
Antec claims the SP ZERO Wireless Bluetooth Speaker has a wireless range of up to 30 feet, and I found that to be pretty spot on. Charging only takes a few hours, and in the roughly six weeks I've been using the speaker I've only had to charge it once, meaning battery life is pretty darn good. A quick-flashing red light lets users know it's time to recharge.
The SP ZERO Wireless Bluetooth Speaker is a little more expensive than many other Bluetooth speakers in its class, but it has long battery life and wireless connectivity in its favor. If you travel or spend a lot of time outdoors, this speaker will work well as it's water resistant (not waterproof) and solidly built. This is the speaker I'll be using this summer by the pool.
MyMac.com Review Rating: 8 out of 10.