Esoterism Embrace 5 iPhone Bumper
Company: Esoterism
For iPhone 5/5S
Price: $89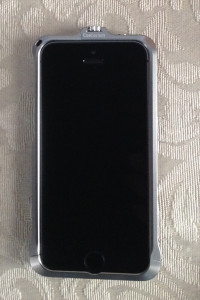 If you've watched or read my previous reviews on Esoterism iPhone Bumpers, you know I'm a big fan. The Esoterism Embrace 5 iPhone Bumper is no exception.
Like all the Esoterism phone bumpers, the Embrace 5 fits perfectly in the hand and adds little weight to the iPhone. The tool-less design makes it easy to remove the bumper and put it back on, though really, why would you want to take it off? The styling is sexy, sturdy, and well made, and the color is just incredibly beautiful.
The inside of the Embrace 5 is lined with rubber-like material to protect the iPhone. A small thumb screw at the top of the bumper is all that's needed to open or close the bumper.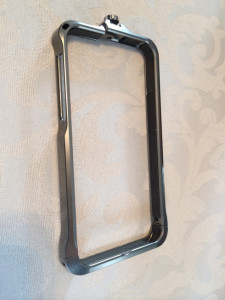 Ports and volume control buttons are easily accessible. The bottom of the bumper is flush with the bottom of the iPhone, allowing Embrace 5 users to keep the bumper on the iPhone while docking or charging.

If you'd like protection for the back of the iPhone, Esoterism sells back plates that coordinate with the bumpers for $19.
Some people might shy away from the $89 price tag, but here's a case (no pun intended) where you get what you pay for. A search on Amazon found prices for the seven different available colors of Embrace 5 ranging from $55-80 as of press time. But even at full price, the Esoterism Embrace 5 iPhone Bumper is a quality iPhone bumper that will probably outlive your iPhone. This is a product I highly recommend. I won't be going back to a full case anytime soon.
MyMac.com Review Rating: 9 out of 10.