Staad Backpack
Company:Â Waterfield Designs
Price $329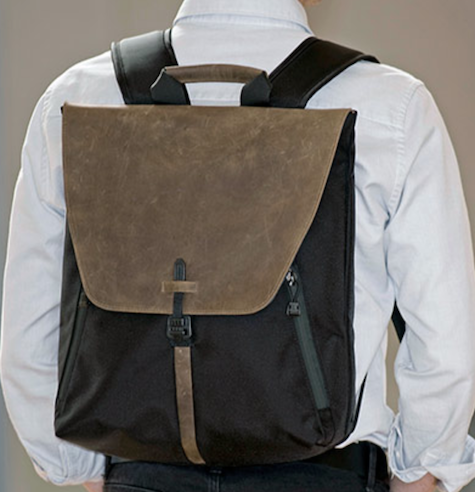 The Staad Backpack is an attractive case for hauling around a 15-inch laptop, a tablet, and related gear. For people wanting to make an impression in the corporate environment, this may be just the ticket, as the company's promoters imply. I tend to doubt that any backpack is going to make much of a splash among the tie and cufflinks crowd.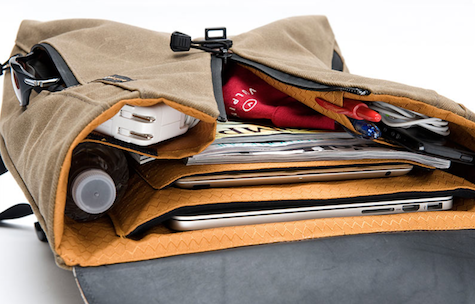 If you set aside all the marketing hype about the distressed leather flap, the padded interior, and the weatherproof zippers on the external compartments, you're still talking about a backpack. There are hundreds if not thousands of backpacks on the market that offer at least the basic functionality of this product for far less than $329.
Here's what the company says about the Staad on its website: "Upgrade from casual to a more formal work environment with the refined Staad BackPack. Tapered top creates a slim profile while maximizing capacity. Plushly-cushioned interior pockets for laptop and tablet keep main compartment organized. Swing to one side for quick access to keys or phone in angled, zippered side pockets. Choose from tan waxed-canvas or black ballistic and a choice of black, chocolate or grizzly premium leather for the striking flap and accents. Vintage WWII-era buckle is easy to use and ultra hip."
There is no question that the Staad Backpack looks good and may keep people from mistaking you for a starving college student. But I have a feeling most people can look "ultra hip" for a lot less than $329 a pop.
MyMac Review Rating 8 out of 10 if you ignore the price