Moov Mic Detachable Boom Microphone with Smartphone Adapter
Manufacturer: Headset Buddy (Long Tail Products)
MSRP: $29.95
Moov Mic
Here's a first-world problem: You have a favorite pair of headphones connected to your iPhone. When a call comes in while you are listening to music, you have to unplug the headphones to answer. The Moov Mic Detachable Boom Microphone provides a solution to this problem.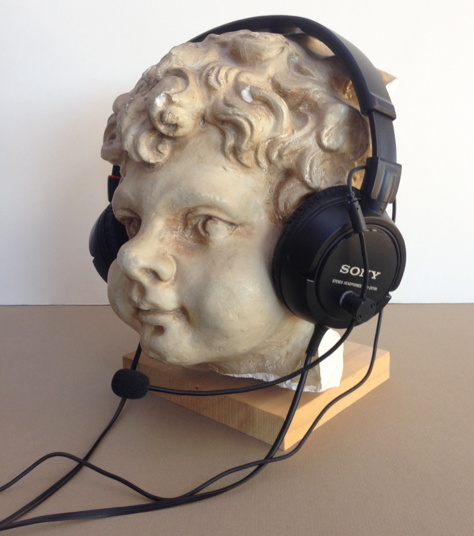 The audio socket on the iPhone, iPad, and the Mac serves two purposes, Audio-out as well as Audio-in. The key part of the Moov Mic is its Smartphone Adapter. You plug your headphones and the Moov Mic into the ends of the Y and then plug the eight inch long assembly into your iPhone. You now can listen and talk using your existing headphones.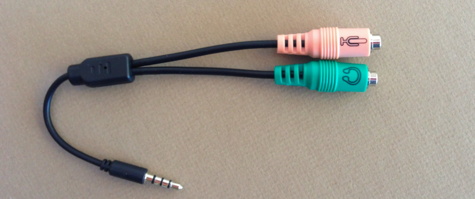 The removable Moov Mic attaches to your headphones using a small, self-adhesive magnet, one is built into the mic and other attaches to the headphone's earpiece. This allows the Moov Mic to be easily removed when not in use. The small magnet that stays attached to your headphones is unobtrusive. The boom on the mic is very flexible and is easily positionable. The sound quality is superb.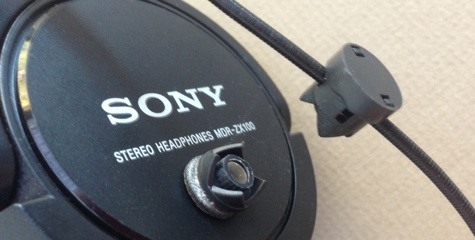 There are some wiry problems with this device. Your headphones have a cable and the Moov Mic has its own separate cable. Both plug into the Y adapter. This results in two wires running down your chest to the cumbersome Y adapter that is plugged into your iPhone. It's ungainly and Moov Mic has attempted to mitigate this by including a cord winder and a clip you can use to attach the Moov Mic cable to your shirt. This still feels awkward and the cables become tangled easily.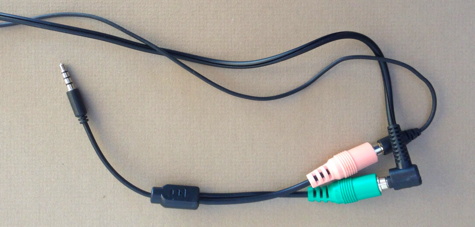 If you are seated at a desk and want to use your favorite headphones for a Skype call, the Moov Mic works well. There is still a clutter of cables, but if you're at your desk, they can be moved out of your way. This becomes more problematic if you are seated on a couch or actually moving about.
This device is priced well and it does serve a purpose. If you can live with the cable clutter in order to use your favorite headphones, Moov Mic provides a way to keep using them and still make phone and Skype calls.
MyMac Review rating is 7 out of 10.