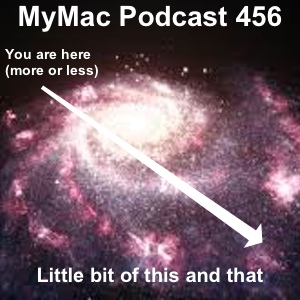 Download and listen here
Subscribe in iTunes
All still quiet of the Mac front as we await WWDC or well, almost anything. Guy strolls down memory lane to a podcast he and Gaz did some 150 shows ago with Actor Stephen Tobolowsky. there's GoPros, an appearance on the Nosillacast Podcast, and other kinds of techy stuff before we get into the second part of the show which is all about…stuff. Even with all this, they even keep it under an hour! And who said the age of miracles had passed?
Links:
Guy's App Pick: Acorn 4 is out from Flying Meat Software $29.99 from the Mac App Store.
Gaz's App Pick: Lego Star Wars Yoda Chronicles. Whats' not like 
 Currently Free!