xPrint Server Home Edition
Company: Lantronix
Works with: Macs and Windows computers, iOS devices
Price: $99.99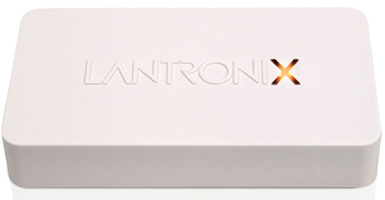 My HP printer is almost five years old. I am of the philosophy, "If it ain't broke, don't fix it." I have it plugged into my Airport Extreme so everyone in the family can print wirelessly from this printer if they don't want to use their own printers. However, printing from iOS is another story; more on that later. Seeing a problem to be solved, the good folks at Lantronix came up with an elegant solution: the xPrint Server.
The xPrint Server was created primarily for use with the iPhone and iPad, but it also works with computers. Set up is dead simple: connect your printer to the USB port of the xPrint Server, connect the included network cable from the xPrint Server to the router, then plug in the xPrint Server to an outlet. The end. The "X" on the top of the xPrint Server blinks quickly while setting up, then pulses slowly to show it's ready for printing.
My set up took a little longer. I couldn't get it to work; a call to technical support was needed. The gentleman I spoke with was very helpful and patient. Turned out to be a bad Ethernet port on my Airport Extreme. Once I switched to a different port the xPrint Server worked as intended. I never told the gentleman I was reviewing the product, so I was glad to find customer support was efficient no matter who is calling.
The first thing I noticed about the xPrint Server is that it's packaged quite nicely, sort of Apple-esque. It's very light and compact, about the size of the iPhone but twice as thick. Included in the box are regional power adapters, so no matter where you are in the world, the xPrint Server will work.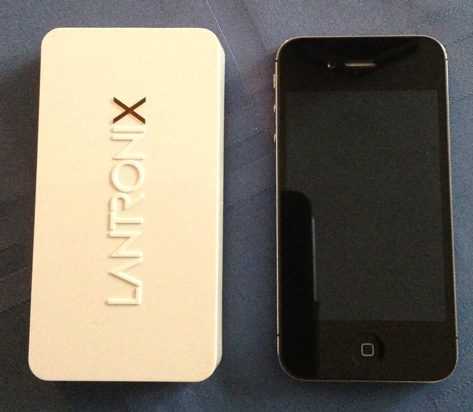 I tested the xPrint Server with my MacBook, my son's MacBook Pro, and my husband's Windows 7 laptop. All printed as expected. In fact, with the Windows laptop, the xPrint Server worked better than the printer my husband has connected to his laptop!
As well as the xPrint Server performed, I already had a wireless set up in place. What's the advantage to using the xPrint Server?
iOS printing.
There are plenty of iOS printing apps. In my experience, though, with most of them you have to jump through hoops in order to print: the app needs to access your photos or documents in order to print, or there is no direct printing from whatever app you're in, or maybe your computer needs to be on at all times in order to print. Too much of a hassle.
With the xPrint Server, simply click the print button from whatever app you're currently using. That's it. Done. It's just that easy. Again, I had the family print from our various iPhones and iPads. And again, it just worked.
Each xPrint Server supports up to eight USB printers and two network printers. Even though the model I tested is for home use, I think it would also be a great solution for a small office. It supports over 4,000 printer models, and Lantronix is continually adding support for more.
You might be thinking, why get the xPrint Server if you already have an AirPrint printer? In that case you wouldn't. The xPrint Server is for people like me who have an older, still-working printer and no plans to replace it.
The one negative I must disclose with the xPrint Server is the inability to have more control over the print job. The only choices are which printer to use and how many copies to print. I'd like to see options for landscape or portrait, what type of paper and size of print, the ability to cancel a print job, and choosing grayscale, black or color printing.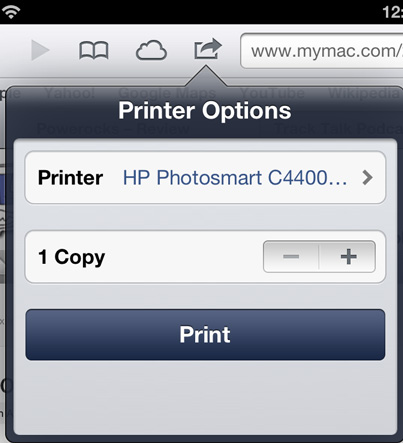 Overall, I really like the xPrint Server. Think of the possibilities: a friend or family member is visiting and needs to print something, such as a boarding pass or hotel confirmation. That person can jump on the network and print from their iOS device with the xPrint Server. No need to use the hosts's computer. Or maybe you'd like to give up the computer and use only your iPad. No problem, since printing will be a snap. It would also be great for college students who won't have Mom or Dad around for printer tech support.
The $100 price tag may be a deterrent for some people, but overall, the xPrint Server is a computer and iOS printer solution that works, and works well.
MyMac.com Review Rating: 8 out of 10