Nomad Flex
Company: Nomad Brush
Price: $29.00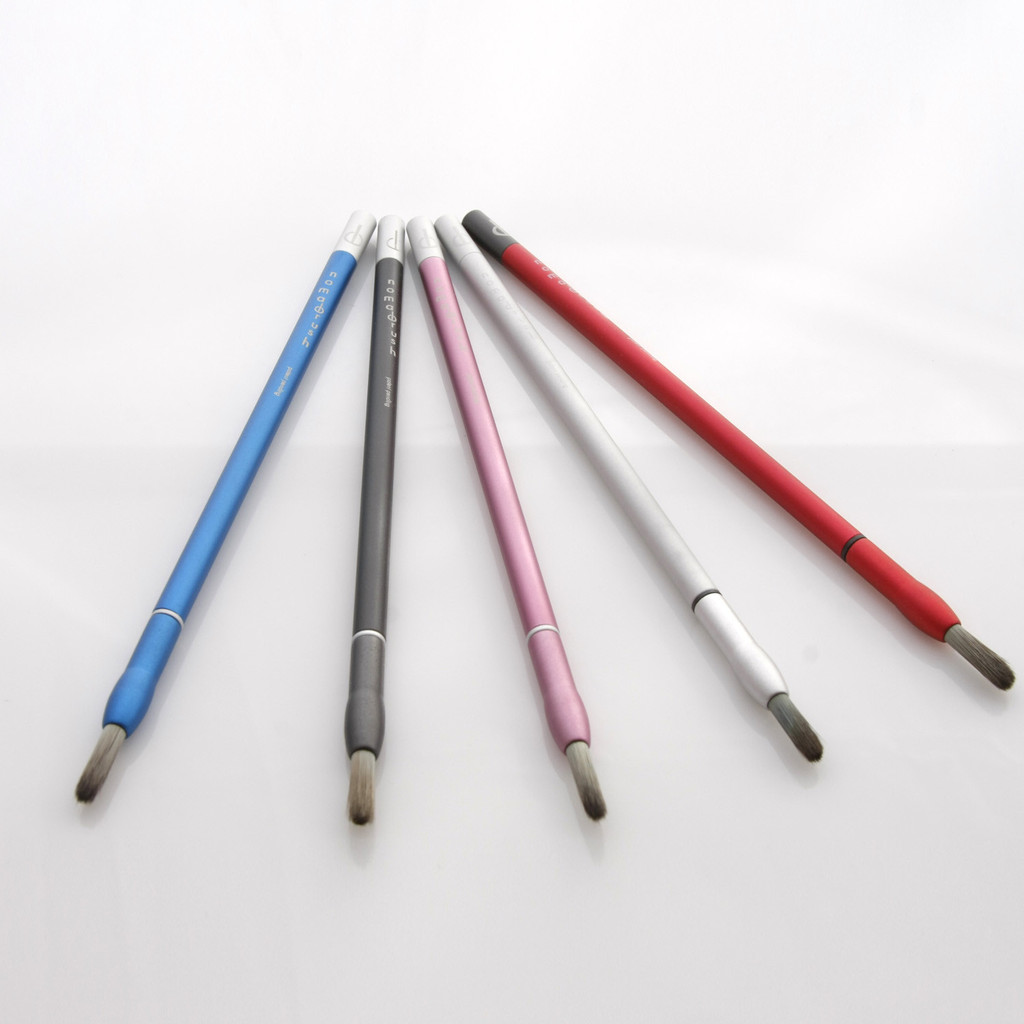 The one thing missing about painting on an iPad with your finger or a stylus is the natural feel of using a real paintbrush. Sure, there are apps that mimic the look of a paintbrush and even the look of real paint, but there is nothing like using a real paintbrush. With the Nomad Flex you can paint on your iPad and have that real paintbrush feel of painting with a brush.

The Nomad Flex is the latest paintbrush for your iPad created by Nomad Brush. It has a synthetic brush type with works with the iPad screen. The brush is an average size brush and very flexible. If your are looking for a hard brush you might use with oil paints this is not what your want. This is more like the feel of a watercolor or camel hair brush. The body, or neck of the brush, is aluminum and very light weight. It comes in charcoal, pink, silver, cobalt blue, and red. Each brush also comes with a plastic carry case.
I tried the Nomad with several paint programs on my iPad: Sketchbook Pro, Procreate, Inspire Pro and others. It worked great in each program and really does feel like painting with a true paintbrush. Depending on the app, you could even see individual bristles at the end of the stroke. This would also depend on the chosen tool. It definitely felt more natural than using my finger or a stylus.
While the brush does feel more natural and painterly, what it doesn't do is give you a smaller stroke or line when trying to angle it differently like a normal brush would. This is more under the control of the app and setting the brush size there. This might be more controllable in some apps with a narrower brush tip. The tip of the nomad is more of a round brush that spreads out when you use it. It doesn't have that precise brush tip you can get when using an actual brush with paint on it. Again, this is more controlled in the app, but just for feel I think I'd prefer a more controlled brush head.
The brush works on the smaller iPhone and iPod Touch screens too. I don't have access to an iPad mini, but I would assume it works with that too.
Personal preferences for painting aside, the Nomad Flex is a great tool for any painter using the iPad. It definitely makes painting on the iPad seem more like true painting. At about $30 it is the price of a good stylus. Now, if Nomad could figure out a way to make it pressure sensitive it would almost be perfect.
MyMac.com rating 9 out of 10