Aviator Edit custom over-ear headphones
Skullcandy
$200 U. S.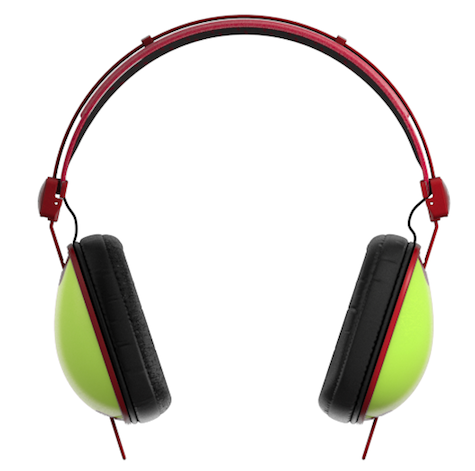 User Report Review
Original $150 black Aviator headphones are reviewed here on Pocket Sized Podcast #20 starting at 36:53 into the show.
How much extra is it worth to you to have custom colored headphones? If the answer is in the $50 range you are in luck. Skullcandy's new Edit model of Aviator over ear headphones can be customized almost infinitely: headbands, frames, caps, and cord.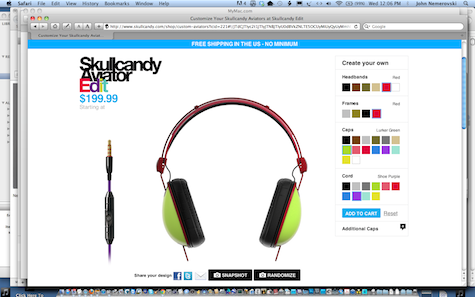 The original Aviator headphones cost $150 and are worth every penny. Whether in standard or custom colors, these headphones are the best over-ear consumer headphones we have reviewed in this price range, and they are much better than most other celebrity and name brand headphones that cost far more.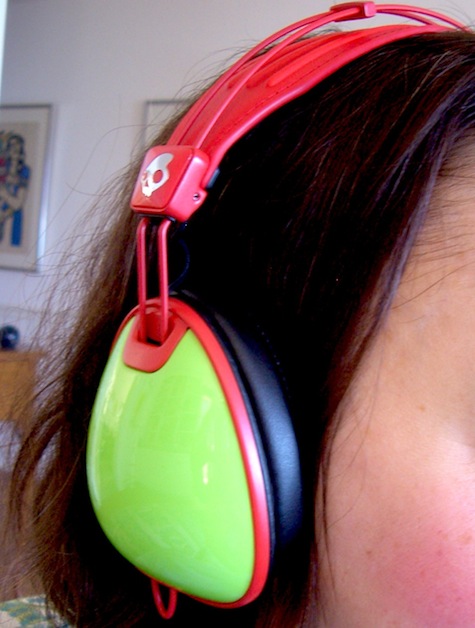 I was one of the first people to order "Create your own" colored headphones when Skullcandy introduced this option. It took me under fifteen minutes to design my personal color scheme and place my order. Less than two weeks later, my precious multicolored Aviator Edit headphones arrived.
Construction and materials are first rate. The new draw-string top carrying case is very different from the original zippered case that was too snug.
Audio quality is slightly improved from the original Aviator, making a very good sounding product into an excellent one. I wore my colored headphones on a long airplane ride, and everyone who saw me wearing them did a double take, followed by a huge grin. Sound isolation is passive, so users can hear some ambient noise, which I prefer.
I had previously run the new headphones at medium-plus volume for 24 hours to break in the speaker drivers. On the airplane I listened to all sorts of music and talk, with complete comfort and sonic success. Best of all is that I can use my preferred Acoustic equalizer setting in iTunes, instead of Treble Reducer, the latter being most common with over-ear headphones.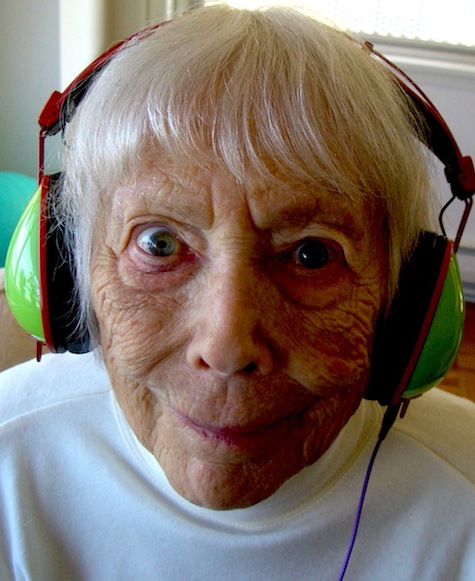 My Chicago listening panel tested Aviator Edit without any advance comments from me. Everyone was impressed with their look, feel, and sound. The $200 price tag was an obstacle to half the panel, and was a bargain to the other half. Penny pinchers will balk at paying market price for premium audio equipment, and experienced shoppers know value when they hear and see it.
Skullcandy is known as a lifestyle company that happens to sell audio gear. With Aviator, Aviator Edit, and the recently reviewed MixMaster headphones, this Utah company challenges the competition to equal Skullcandy's focus on quality, versatility, and value in its high-end headphones.
MyMac Review Rating: 9 out of 10 recommendation