iStopMotion for iPad
Price: $9.99 US
Company: Boinx Software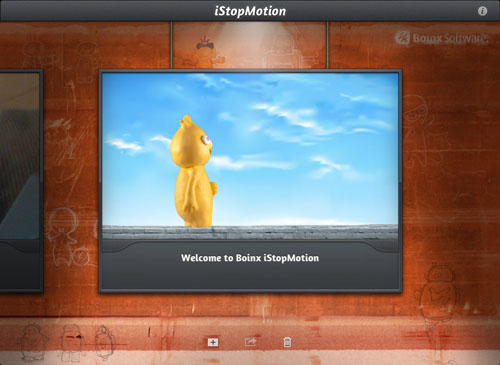 iStopMotion is an application to create time lapse movies or stop motion animation. Boinx provided this application for some years on the Mac, but this specific version is built to run on iPad 2 or the new iPad running iOS5. On the new iPad it supports the retina display and 1080p capture.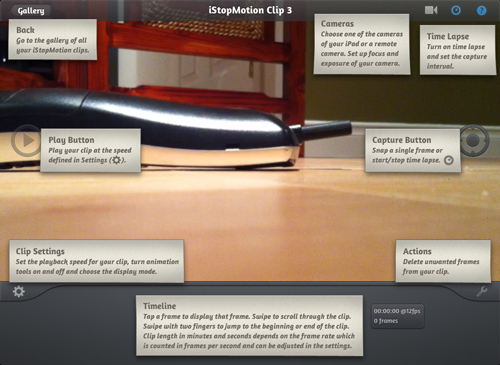 The application looks similar to iMovie from Apple. When you launch the application, you are in a gallery mode, which lists all of your projects; when you tap on a project (or the plus sign to create a new one) you go into creation mode.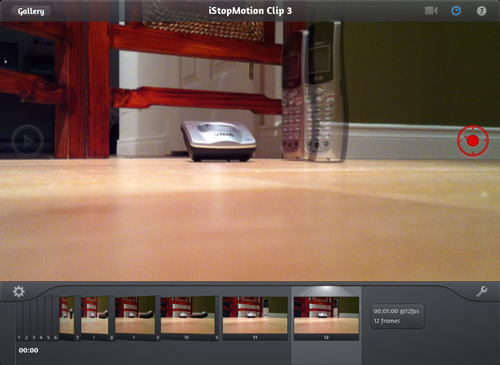 To capture frames, you can use the integrated iPad 2 camera, front or back. Where iStopMotion for iPad shines is with a sister application, named iStopCamera, that you can pair with iStopMotion to create your movies. Launch iStopCamera on a second iPad 2, iPhone, or iPod touch and you can use its camera as the source. The only requirement is to be on the same WiFi network. If you have an iPhone 4S, it supports 1080p capture too.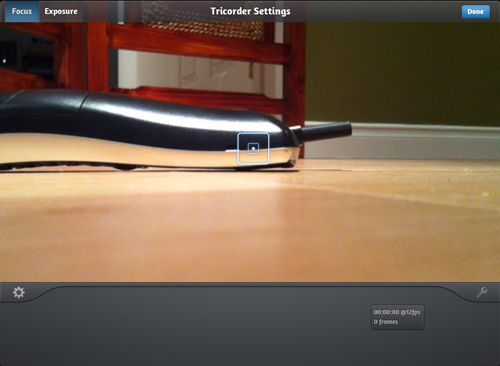 You can manually capture frames one by one, with a tap on the capture icon, but it is also possible to program the app to capture a frame automatically, from a few seconds up to an hour, from the Time Lapse menu. When in the Cameras menu, you can hit the Settings button to adjust the focus and exposure of the source camera, and it works on either the internal and external (iPhone) camera.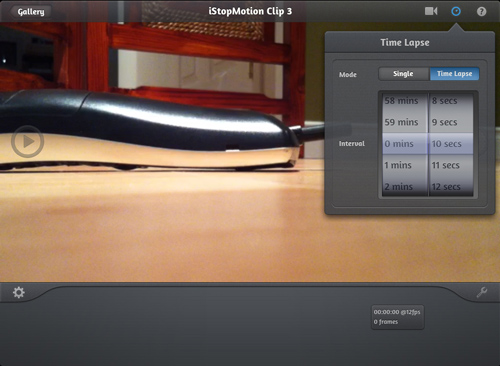 Once your project is completed in the gallery of projects you can share it via email, place it in your camera roll, share to YouTube, or place it in your Dropbox. From the Share menu, you can add music to your project from your iPod library. I find it a bit odd that this feature was located in the Share menu instead of the creation mode. I would have appreciated more share capabilities too, like FaceBook or Twitter. The app doesn't offer a way to insert images from your camera roll, which could add to the functionality.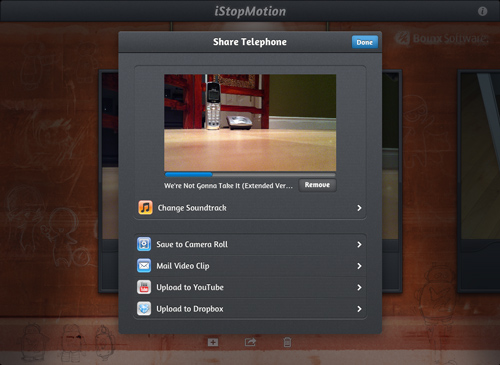 iStopMotion for iPad is an application that takes no time to learn. It is very intuitive, and fun to use. For creative users, this is another way to use the iPad as more than a consumption device. If you have GarageBand for iPad to create your stop motion soundtracks, your iPad will become a great creation device.
MyMac Review Rating: 7 out of 10