Mint for iPhone and iPad
Price: Free
Company: Intuit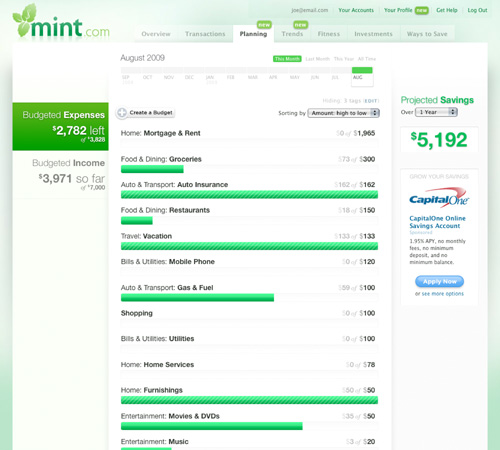 Mint.com is a free web site that allows users to aggregate their financial information in one place. After creating an account on Mint.com, you can add all of your bank or credit card accounts. From there, Mint.com will combine the transactions of all of your accounts into a single view. Mint.com provides the possibility to clarify each transaction with customizable categories.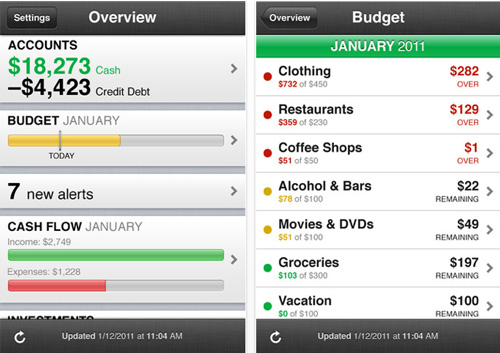 Every Friday the service will send you a weekly email of where you spent most of your money for the last week. With the universal iPhone and iPad app installed on your device, you also get notifications of important transactions. For example, when my pay check is deposited in my account, or my credit card payment is done, a notification is sent to my phone for me to know it has occurred.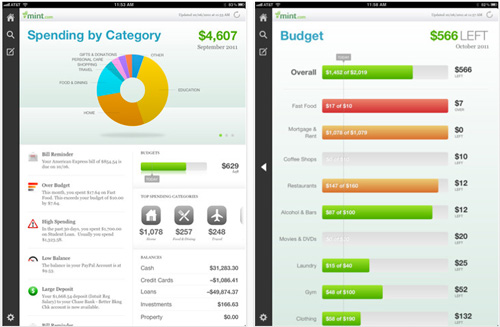 Mint.com and the apps for iPad and iPhone may not be the best finance management tool available, but it is simple to use and offers basic information. It may not replace the Quicken software that many Macintosh users lost when Lion came in with no support for Rosetta, but for someone like me who has never used Quicken, Mint.com is a nice all-in-one financial destination. And it is free to try and use.
MyMac Review Rating: 7 out of 10