In every work or passion you want to pursue, there is a chance you need external influences to get better. In photography, books are a great resource. Most of the time they are written by professional photographers, then you learn from their experience. Here are five photography books for you to discover.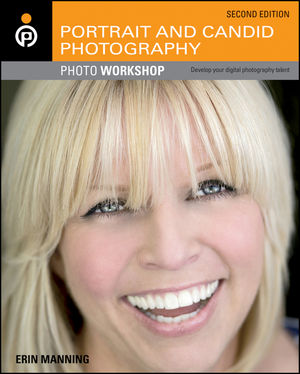 Portrait and Candid Photography, 2nd Edition
Author: Erin Manning
Company: Wiley
ISBN: 978-1-118-100005-9, 297 pages
Price: $29.99
This book is all about photographing people. The author, who loves the subject, wrote a helpful book on how to take portraits and naturalistic photos of people. She describes many aspects of such types of pictures, from the equipment to use, to the composition of the frame, to how to make your subjects comfortable and connect with them. She will show you how to work with different kind of light, how to use the equipment she introduced in chapter two and how to create great look for portrait shooting.
She also describes how to photograph different types of people, such as teens, babies, as well as group and action pictures. The last chapter describes the post processing tasks she uses for her portrait shooting. It may not be the in-depth book on taking portrait shots, but it is certainly a good introduction to this kind of photography. A nice read if you are looking to enhance your skills at portrait shooting.
MyMac Review Rating: 8 out of 10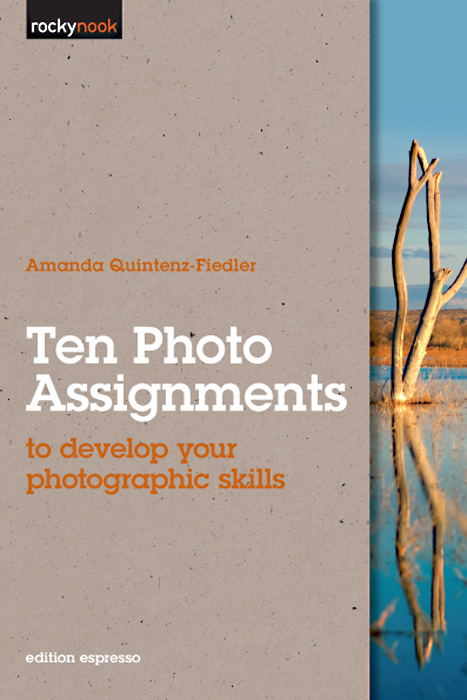 Ten Photo Assignments to Develop Your Photographic Skills
Author: Amanda Quintenz-Fiedler
Company: Rocky Nook edition espresso
ISBN: 978-1-933952-79-6, 110 pages
Price: $19.95
Like the title says, this book aims to help you be a better photographer. The ten photo assignments, or chapters, help you better understand your equipment and, from there, get better pictures. The book is written for the advanced amateur photographer, as the author implies at the beginning that a DSLR with interchangeable lenses and manual mode is preferable. She recommends a light meter as well at the first assignment, which is something not everyone has.
While the book is not very long, it is very technical. It begins by telling you should know you DSLR well, and right at the first assignment, it is clear she isn't kidding. If ISO, aperture, shutter speed and that kind of technical jargon is not familiar to you, this book is not for you. The fourth assignment is about the custom white balance on your camera, and how to find the perfect settings for any situation. It is a useful book, overall, but be prepared to work your way out of it. It is not a given.
MyMac Review Rating: 7 out of 10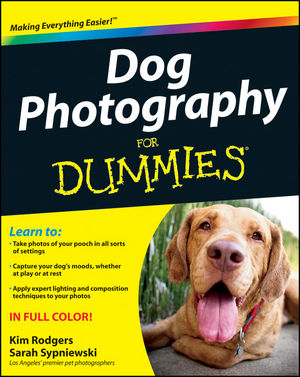 Dog Photography for Dummies
Authors: Kim Rodgers, Sarah Sypniewski
Company: Wiley
ISBN: 978-1-118-07775-7, 300 pages
Price: $24.99
Dog photography is another type of assignment you can teach yourself. This book explains the different techniques and equipment you can use to take great dog shoots. It covers indoor, outdoor, portrait, action, dog with people, and studio-like dog photography. Then it goes into post processing of photos and sharing online. It even teaches you how to start your own dog photography business, something the two authors are doing professionally.
While the book covers the subject in all its aspects, I found it a bit long and sometimes not so well organized. If your only interest in photography is to take dog photography, this book will cover you. The very last 30 pages of the book feels like filler. But if dog photography is only a small part of your interest, most of this book's information could be read in other photography books.
MyMac Review Rating: 6 out of 10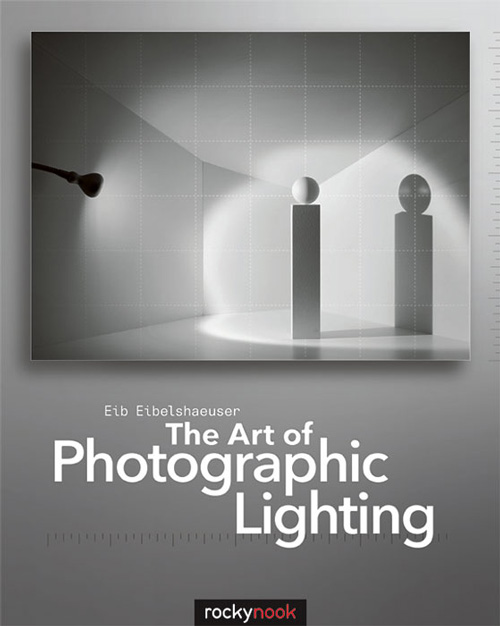 The Art of Photographic Lighting
Author: Eib Eibelshaeuser
Company: Rocky Nook
ISBN: 978-1-933952-75-8, 330 pages
Price: $44.95
Every photographer eventually learns that photography is about light. That's what this book is about: using the light to create artistic photos. And it is the subject from cover to cover; no Photoshop tricks or complex schematics about how to arrange studio lighting equipment. It is all about different types of lights and how they affect your photos in terms of dispersion, shadow, color cast, and the science behind it. He talks about daylight, "soft" and "hard" light, reflections, direct and indirect light, indoors and outdoors lights. The book bibliography and references are also very exhaustive.
The book is well illustrated with diagrams showing the expected results. With no, or very little, specific equipment name or brand, the author shows how to control the light to make photography an art. His degree in Fine Art is also shown occasionally in real life pictures to illustrate the matter at hand. I would have appreciated a bit more of those stunning pictures in the book. The author takes the time to describe some historic facts about light, such as how and when the first picture ever was taken in 1826. This is a book about the art of light, but is also science to a smaller degree.
MyMac Review Rating: 9 out of 10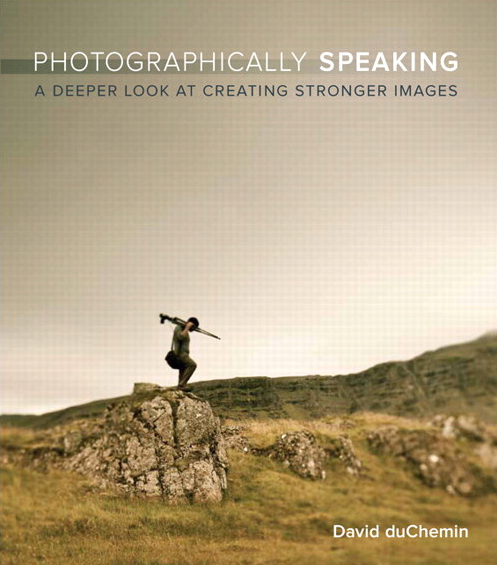 Photographically Speaking
Author: David duChemin
Company: New Riders
ISBN: 978-0-321-75044-0, 254 pages
Price: $44.99
This book is all about creating strong pictures. And by that, the author means pictures that you can talk about and be proud they came from you. He goes farther than the basic composition of pictures; he really goes into the details of why a photograph is communicating. For example, he discusses invisible lines in a picture that show a movement or a progression in the image.
This is the kind of book I love because it is not about aperture and shutter speed; it is about creating artistic images. The book ends with an analysis of 20 pictures following the lines duChemin showed us. He gives readers 100 pages to describe 20 pictures in different ways, each of which he uses to prove his theory about the strength of a picture. For the last picture, instead of writing his analysis, he suggests questions to the reader to experiment thinking on the photo. It is like an exam, on which the author says will never see the answer. If you were ever asked about one of your images and could not figure out why it worked and how to explain it, this book is the tool you need.
MyMac Review Rating: 9 out of 10