InDesign CS 5.5
Company:Â Adobe
Upgrade, single application, suite, and academic pricing available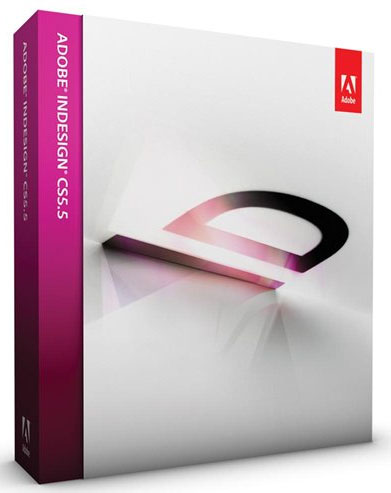 I begin the second part of the review of Adobe InDesign 5.5 covering Interactive PDFs and ePubs with the same caveat as in the  Review Part 1. Adobe builds this application to fit the needs of the most demanding professional author and graphic artist. My review is from the standpoint of a casual user, someone who wants to learn the software to build an ePub or delve into the world of interactive PDFs.
You may even have something you can turn into an ePub right off the bat. I did! Since I had worked with InDesign for print publishing, I was excited about venturing into the digital publishing world. I imported some pictures into the program, added a bit of text, saved it as an ePub onto my Desktop, dragged it into iTunes, and then synced it onto my iPhone and iPad! I could not believe it when I had my own ePub with turning pages, bookmarks, and more! If you are not sure whether this program is for you, here is my review that I hope will explain a lot of information and encourage you to go forth and publish.
First, there are a couple of things that may help clarify the process if you are a novice. An ePub or Interactive PDF is not a series of pages at all, but rather operates on a scrolling or cascading principle. Why is this? Because it will be seen on many different devices that will have their own guidelines on how they will be viewed.
For example, size of reading fonts and placement of images are influenced by the screen size of the tablet, phone, or computer, and whether it is viewed  horizontally or vertically. InDesign allows you to organize your articles and chapters and ensure that your images are anchored in the spots where they belong. Then you are able to perform a real time preview, giving you assurance before sending it out into the public venue for viewing.
DESKTOP SETUP
InDesign makes it easy to have specific Panels you will be accessing at your fingertips. (See Part 1). On the Applications menu, to the right is the Essentials header. This offers a list of drop down panels designed to organize your work flow. Open the Panel for Interactive PDFs. This will give you instant access to many of the features you will be using, including Pages, Page Transitions, Links, Layers, Hyperlinks, Bookmarks, Buttons, Media, Articles, and Preview. In addition, if you are modifying imports of graphics, you can access Color, Stroke, and Gradient, plus drag in any other Panel you might find useful, such as Align or Styles. This is a great timesaver and I think it is a good idea to  keep this on your workspace for instant access to the menus.
ARTICLES PANEL
New to InDesign 5.5 is the Articles Panel. You may import documents from other sources. Then, within the Articles Panel, arrange them in the order in which they are to be viewed, assuring proper placement of banners, anchoring images linked to specific content, and more. Within that Panel you can add articles and images, and edit and delete. This in a sense "locks" the order in which the finished document will be pushed out to the various reading devices.
HYPERLINKS, CROSS-REFERENCING, BOOKMARKS, OH MY!
A hyperlink has a source and a destination. The source is the image or text that is the trigger that sends you to the destination. InDesign has a Hyperlinks Panel giving you the choice of Page, Text, or URL.  You select a hyperlink, click Go to Source, select the hyperlink then click Go to Destination. Simple!
Along with all the other bells and whistles, like deleting and updating, there is also Cross-References. You may use text to refer your reader to other parts of your document, such as "See more information on page 32." The process is pretty much the same: select reference, Go to Source, Go to Destination. Again, it's simple to edit, delete, reformat, relink if your text has changed.
Bookmarks are another way to allow your readers to utilize your publication to its fullest. Through the Bookmarks Panel you can add a bookmark to selected text, to a graphic, or a page. The same Panel actions apply here as they do to Hyperlinks, or Cross-References.
VIDEO AND SOUND
If you are into media, and are familiar with Flash, and its various siblings — SWF, FLV, F4V, MP4 — there is a Media Panel for you. InDesign allows users to position an empty placeholder frame where the clip can be imported later at final publishing. For a sound trigger, the standard image can be used, or you can use the Browse button to select a bitmap graphic. Users can also indicate whether a sound is to be played on a page turn (like that delicious slurp sound or click).
ANIMATION
Again, with access and knowledge of Flash, you can import an SWF image and through the Animation Panel activate it in many ways: specifying an action like a button, on page opening, a click, or rollover. You indicate speed of motion, plus length of play or loop.  Through Options and Properties, you can edit, including rotating, scale, and opacity. It is its own little movie theatre!
BUTTONS
This one is a great feature for people who enjoy playing with their own graphics. While InDesign offers a whole library of buttons already created, you can also take an object and create it as a button for your Hyperlinks. Through the Button Panel you can specify actions such as go to URL, activate a movie or sound, jump to a file, or close. InDesign offers users all the options needed to duplicate any of the actions people have experienced in viewing ePubs, Interactive PDFs, or Websites.
PAGE TRANSITIONS
Digital publishing has reinvented turning a page. A click, a swipe, a tap! And with ease, InDesign offers you the tools.  The Page Transitions Panel is simplicity in itself. It offers a broad selection of fades, dissolves,  or blends, and gives you options for motion direction, and speed  It is important when exporting your PDF document with motions that you use Interactive Elements option and check the dialog box for page transitions. I had a lot of fun with this and it is easy to edit.
MULTI-STATE OBJECTS
Think of this process as stacking one image on top of another. Only one image is available at a time, but can be exported as a stack and triggered one at a time. The only time consuming part of this action  is selecting and modifying the images you wish to use. Once that is determined, building and editing the stack is simple using the commands that InDesign offers.
PREVIEW PANEL
InDesign 5.5 has a new Preview Panel that you use to preview animation and actions in your interactive document before sending it out into the digital world. It takes the scary part out of presenting your creation since you can preview in your Browser. It is very exciting to view it as any other reader will!
EXPORT OPTIONS
As could be expected, InDesign offers many options for exporting, covering the full range of final destinations, whether Books, PDFs, Interactive PDFs, ePubs, or various playback media. Each will have its own Panel for General or Optional Choices.
EXPORTING AN INTERACTIVE PDF
Once you have created your Interactive PDF with motions, page turns, buttons, URL links and/or animations, you need to export it as an Interactive PDF. Go to Export, name the file, and save as an Adobe PDF Interactive, and indicate save location. The list of Options will cover what is necessary for export including Pages, View after Exporting (Adobe Reader or Acrobat Pro), View Options, Layout, View in Full Screen, Page Transitions (important), Buttons and Media.
EXPORTING ePUB
Without listing all the bells and whistles, exporting a document as an ePub could not be any easier. Choose Export and Export for ePub, do all the things like naming your file that are specified, review the General, Image, and Contents options, then click Export once you are finished. The document you have now produced can be read in the industry standard Adobe Digital Editions reader software.
EXPORTING SWF
For those of you using SWF (ShockWave Flash), under the Export and Save as Type, you can click Flash Player. This offers various selections including all pages or range, and exporting just the elected element. Then an HTML file is generated for playback, that offers viewing your SWF after exporting in your browser.
EXPORTING JPEG
One other Export option that is new in InDesign 5.5 is the ability to export as a JPEG. Used primarily for a print document to be viewed on the Web, it offers the options of selection of pages, spread setup, quality, and resolution. One interesting selection is something called Format Method which offers the option of the document appearing gradually on the page, or selecting Baseline to have it appear all at once (which can slow down the presentation).
LAST WORD AND FINAL RATING
Writing this review has not been easy because I have ventured into areas I have never been before. A professional digital artist will see many advantages to the upgrades offered by InDesign 5.5. Personally speaking, the world of digital publication has just been enlarged for a novice such as myself.
I truly mean it when I say that anyone with some skills in Photoshop, Illustrator, or previous print publishing programs can succeed in designing Interactive PDFs, ePubs, or printed publications with all the buttons, whistles, and animations you desire. There are many books being published to help users, and the tutorials that Adobe offers are excellent. Help offered on line or in person is available at all levels.
This is one area where Adobe really shines. I was able during the evaluation and learning process to obtain information to clarify features I wanted to use. Even though I was in new territory, I could find my way to a satisfactory completion of a project. If there were any problems it was with me, climbing up the learning curve, searching out the approaches and finding the answers to my questions.
Professionals will already be taking advantage of the upgrade to make their work more creative and profitable. I can only speak to the adventurous novice and say Get This Software!
Our MyMac Review Rating for Adobe InDesign CS 5.5 is a strong 9 out of 10 recommendation.