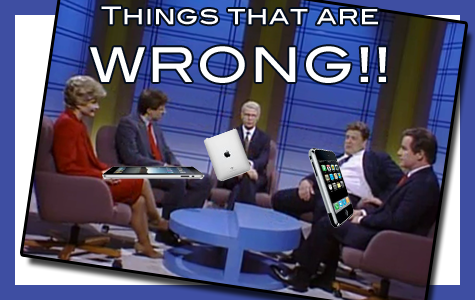 Download & Listen to the show here
Subscribe in iTunes. You're grandmother would want you to
Scott hates when things go wrong with his iPhone and iPad, but he's not afraid to talk about it. Sam Negri finds a new use for the iPad Camera Connection Kit. John Nemo speaks into the mic (the Samson Meteor Mic, no less), and Suzé Gilbert helps us Visualize what idea sharing can be on the iPad.
Links:
Apple iPad Camera Connection Kittitcher Radio
Stitcher Radio web site
Visualize for iPad
Samson Meteor Mic
Apple TV
iTunes Home Sharing
Contact us:
Email
Twitter:
http://twitter.com/PocketPodcast
http://twitter.com/scottaw
http://twitter.com/nikolaidis
http://twitter.com/suzegilbert