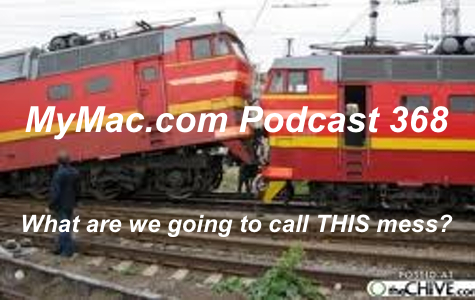 Download & Listen here
Subscribe in iTunes
Yeah, we had some stuff to talk about, but it's mostly just fun stuff since it's kinda quiet lately. Gaz has a chat about the Liverpool Tweetup that went international with FaceTime to the US from an Italian/Spanish restaurant. It makes sense if you listen. Microsoft wants us to use Windows 8 with everything plus cheese and should you buy an iPad 2 with the the iPad 3 much closer than farther away? And let's give a great big hand to a rather unusual iPhone case.
Some Links:
Abbey Road Crossing
Weird iPhone casetimes in a row for Apple!
App Picks:
Pac the Man X
Evernote
Early Bird
Contact info: Drop us a line and let us know you want to be on the show. Gaz and Guy on Twitter, guy@mymac.com and gaz@mymac.com, or our Skype direct number 703-436-9501. Also go into iTunes and leave some feedback. Also don't forget our FaceBook Page!