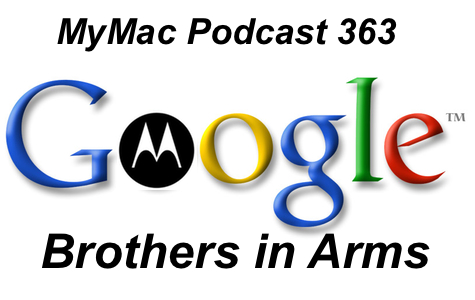 Download and listen here
Subscribe in iTunes here
Larry Grinnell (Guy's brother) join the GMen in a spirited and long debate about Google's purchase of Motorola's Mobility branch and Gaz's brother rides something called the "Flying Fish of Cowes". Gaz isn't happy there's been no People's Picks for Apps and he just might track each and every one of you down unless you comply. Also another chance for one of those oh so wonderful WOOTie Awards and is that a banana in your pocket or are you just glad to see me?
Some Links:
Gaz's Vacation Stop Motion Film (http://gallery.me.com/gazmaz#100223/Day3-TregonahwkeMOV%20File&bgcolor=black)
Gaz's Brother in law and his Flying Fish of Cowes! (http://fastnet.rorc.org/2011-fleet-tracking.html)
AppDelete in the Mac App Store (http://itunes.apple.com/us/app/appdelete-lite/id451960925?mt=12&ls=1)
One big Apple building (http://www.mactrast.com/2011/08/apples-new-mothership-campus-will-be-larger-than-the-pentagon/)
App Picks:
iRealB (http://irealb.com) $19.99 at the Mac App Store and $7.99 in the iOS App Store
AutoCAD LT from AutoCAD (http://itunes.apple.com/us/app/autocad-lt/id445679151?mt=12) $899.00
MotionComposer from Aquafadas (http://www.aquafadas.com/en/motioncomposer/)Â  $149
Contact info: Drop us a line and let us know you want to be on the show. Gaz and Guy on Twitter, guy@mymac.com and gaz@mymac.com, or our Skype direct number 703-436-9501. Also go into iTunes and leave some feedback. Also don't forget our FaceBook Page!