Toddy Smart Cloth
Company: Toddy Gear
Price: $9.99 USD (2 or more for free shipping, 3 or more for $5 off)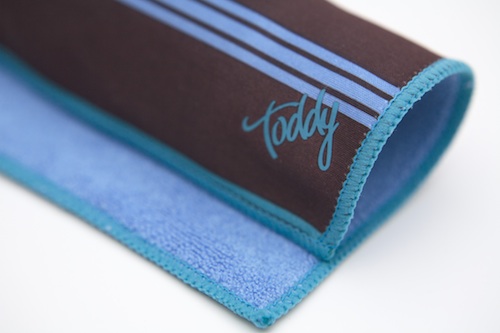 Apple's iOS products look sleek and just beg to be handled. Of course we as Apple fans do this, and as anyone who's ever been to an Apple Store can attest, these products get dirty faster than Steve Balmer breaks into a sweat. As a biology teacher, I always cringe when I pick up an oily, fingerprint-laden handheld product because I know what sorts of microbes live on these devices for up to a month. Todd Gabel thought similarly when he came up with the Toddy Cloth, an antimicrobial screen cleaning cloth for any handheld device or laptop screen.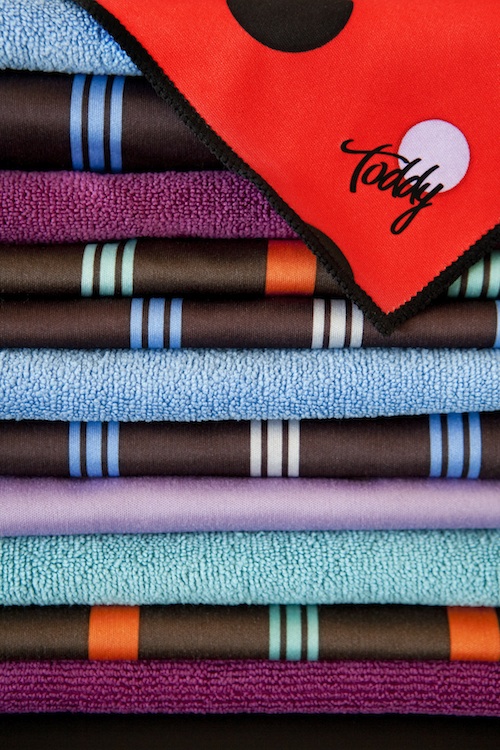 The Toddy Cloth is really two cleaning cloths in one. One side is a soft microfiber cleaning cloth, while the other side is a silk microfiber cloth for the final polishing of your screens.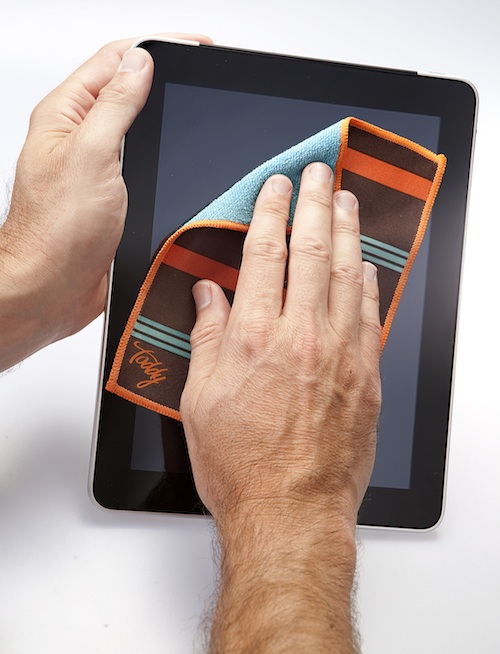 The Toddy Cloth comes in a lot of colors and patterns. A lot of colors and patterns. I counted forty two standard patterns on their website. That doesn't include the option to have your company logo added as well. I like seeing that kind of choice when it comes to picking a product you're probably going to wind up carrying around with you each day.
I find the Toddy Cloth does a good job of cleaning my iPads, iPod Touches, and iPhones, even with screen protectors applied. It is a bit slippery to hold onto the first time you use it, but I find that pinching the Toddy Cloth a bit while cleaning helps a lot.
The Toddy Cloth is impregnated with AEGIS Microbe Shield, an antimicrobial agent that eliminates bacteria, molds, and mildew that may be clinging to your device. This is a nice addition because I am always a bit reluctant to spray liquids onto the screens of my iPhone or iPad, especially since any sign of damage from liquids invalidates your Apple warranty. The Toddy Cloth eliminates this need with its dry cleaning action.
I like the Toddy Cloth and I think you'll have no problem finding a pattern that suits your tastes. If you want to stop wiping your iPhone on your shirt and start protecting yourself by killing the microbes contaminating it, give the Toddy Cloth a shot.
MyMac.com Review Rating: 8 out of 10