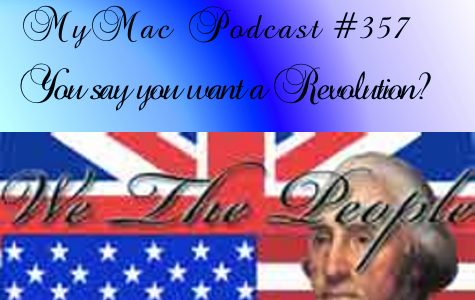 Download the show here, and subscribe for free in iTunes
Check out the MyMac Podcast FaceBook Page!
Guy is back from Ohio so the GMen are right on the job! We find out who Herbert Stein is and why he just can't continue, Guy sells his Mac Mini at a fantastic price that no one else can get (but tells you what it is anyway). They're then joined by Mark Schulman from MultiEducator Inc to talk about his American History app for iOS called Revolutionary War which leads into a short argument over whether independence from the UK was a good idea or not. More iCloud and Final Cut Pro X talk and Apples scores in a BIG way in Asia!
No App picks this week as we're too geared up for Lion (roar snarl!)
Contact info: Drop us a line and let us know you want to be on the show. Gaz and Guy on Twitter, guy@mymac.com and gaz@mymac.com, or our Skype direct number 703-436-9501. Also go into iTunes and leave some feedback.