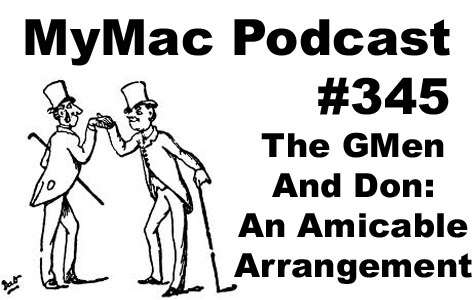 Listen to the show here, and subscribe in iTunes
Don doesn't have another daughter with an 18th birthday this week, so he couldn't reasonably get away from the GMen. We talk a bit about his methods and madness when doing screencasts (in the middle of crazy GarageBand delays which screws all of us up). We also chat up a new possible version of Final Cut Pro (which naturally DID happen RIGHT after we finished recording), Jailbreaking iOS devices, and discover that Don is a bit Squirrelly.
Links:
QuickOffice for the iPad
Stupid Zombies
Squrl online video management
The MyMac.com Podcast urges all our listeners to please go to iTunes and make a donation to the Red Cross to help with their relief efforts.
http://www.redcross.org
Contact info: Drop us a line and let us know you want to be on the show. Gaz and Guy on Twitter, guy@mymac.com and gaz@mymac.com, or our Skype direct number 703-436-9501. Also go into iTunes and leave some feedback.