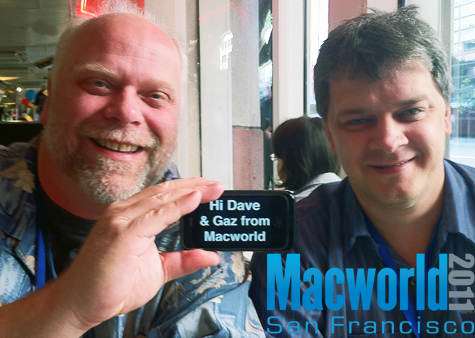 Download the show here, and subscribe for FREE in iTunes
It's the day before the Macworld Expo 2011 officially opens, and the MyMac crew is onsite and ready! Guy Serle, Tim Robertson, Mark Rudd, Owen Rubin, and special guest Sam Levin talk about the opening of the show, what they hope to see this week, and much more. Plus, be sure to listen to the blooper at the end of the show!

Contact info: Want to be on the show as a listener invite? It's MUCH easier than a WalMart return line after Christmas!! Drop us a line and let us know you want to be on the show. Gaz and Guy on Twitter, guy@mymac.comandgaz@mymac.com, or our Skype direct number 703-436-9501. Also go into iTunes and leave some feedback.