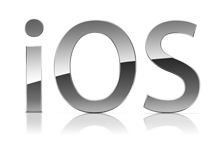 I love my iPad and I use it for many tasks that I would normally do on my computer. However, there is still one task I always have to go to the computer for. I can't upload a file from my iPad to a website.
For example, I am typing this post on my iPad right now. If I want to upload an image to the article I can't unless I go to my iMac. There are many times I need to upload something to a website and can't do it because I am on my iPad. This might be for an article I am writing or another project I am working on.
Wouldn't it be nice for those browse buttons on webpages could work and access the file system on the iPad? Or Dropbox?
I can't think of many new features for the next version of iOS, but this is definitely on my wish list.
What features do you want in the iOS?