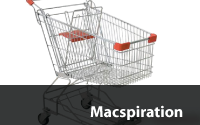 One reason people shop on the internet is to save money (at least I do). In these tough economic times wouldn't it be nice to be able to save even more money? Here a few tips to do just that.
1. Shop for the best price
Sites like pricegrabber.com and resellerratings.com will search the internet with vendors selling the product you are looking for and give you a price list. Be warned- Some of the cheapest prices come with the most expensive shipping costs.
2. Check out the Amazon vendors
Amazon.com is my favorite internet shopping spot. They have great prices and a great return policy. They also have a program where they sell the same product through other vendors. Have you ever noticed that "Used and New" link with each item? Clicking it will show you a list of vendors selling the same product through Amazon and their shipping costs. You will also see a rating for the vendor so you can determine if you want to trust them.
I have bought many products this way. Older books that Amazon might sell for $10.00 I have been able to get for $2-$3 + $3 shipping. The vendors are a great way to save money. I've even found a vendor, gone to that website (if there is one) and found the price is even cheaper directly through them!
One note here: Check the vendor's return policy if you think you might want to return it. I generally avoid buying gifts this way.
3. Search for coupon codes
Many websites have a coupon code field when you checkout. Where do these coupons come from? Many are from emails they send out to their email lists. However, you don't have to get email or snail mail from these companies to take advantage of the codes. There are many sites out there that collect coupon codes for people to use.
When I buy from a site with a coupon code field, I go to Google and type " (name of store) coupon codes." Seventy five percent of the time I find a code that works and it is for a discount, free shipping, or maybe both.
4. Use Ebates.com
Have you heard of Ebates.com? I discovered Ebates about one year ago and have been using it ever since.
Ebates is a site with numerous internet stores listed on it. Some are small shops, others are big name places like Best Buy. Even the iTunes store is listed. Each listing might have special sales or promotions, but the key is the rebate.
Most (if not all) of the stores listed will show a cash back rebate. Some might be 1% while others are more. I found one store with a 12% rebate once. iTunes has a 3% rebate. By clicking on the link to the store through Ebates, and making a purchase from that link you get the listed percent of your total purchase cost credited back to your Ebates account. Once your account hits $5 in rebates (not counting the sign up bonus) you qualify for a check sent out quarterly.
This is no gimmick. It works. I have received a couple of rebate checks.
You can also get a referral bonus credited to your account for referring friends. I have done this, too.
It is definitely worth checking out.
Just the other day I save 6% on a purchase I made through Ebates.
————-
There you go, four tips for saving even more money as you shop on the internet. Leave your tips below.
email – MyMac Magazine – Twitter – Advertise – Reviews Archive – Podcast