One of my favorite features of Leopard is Quick Look. Quick Look allows you to see the contents of a file without opening that file in its program. For example, a spreadsheet can be viewed through Quick Look without opening Charts or Excel. This article contain a few Quick Look tips that you might not know.
To activate and deactivate Quick Look use the spacebar. Select the icon of what you want to view and press the spacebar. I didn't know this until I heard it on a podcast.
Add a Quick Look icon to your Finder toolbar. To do this go to the "View" menu from the Finder and click "Customize Toolbar…" Make sure you have a window open and you have clicked in the window before doing this.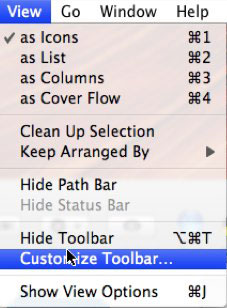 Here you will see a Quick Look icon as an option. Drag and drop the icon to your toolbar.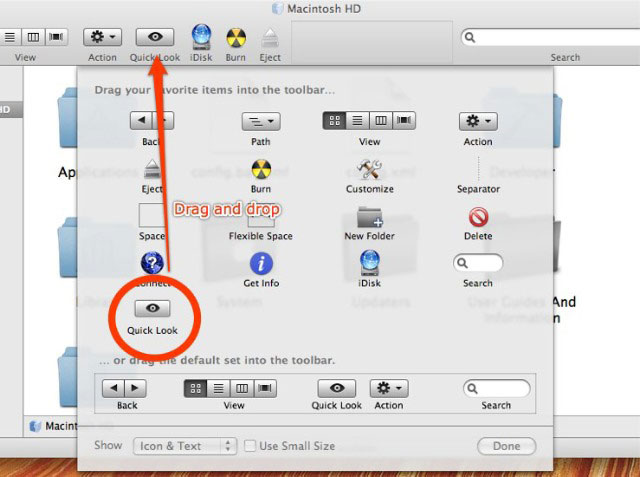 This is something the should be in the toolbar by default (in my opinion).
You can add plugins to Quick Look. One great plug-in allows you to see the contents of a folder. You can find the plug-in and directions on installing the plug-in here. A Quick Look plug-in for looking inside of zipped archives can be found here. Let's hope more Quick Look plugins are not far behind
Not a long article, but hopefully a useful one. Look for more Leopard related Macspirations in the near future.