It has been a while since I suggested a bunch of downloads, so I figured it was time. Here's a few freebies for you to check out. Some of these apps are donationware, so if you like them you might want to consider donating to the developer.

Speedmail by 1802
Speedmail does what the name implies. It makes Mail (the application) faster. It won't download mail faster, but when you double-click an email message it appears on the screen a lot faster. This is one of those you have to try to see.


PixelWalker by hartungdesign.net
If you can't wait for Leopard and Quickview, PixelWalker is worth a try. It will give you a preview of all the images in a folder. Once you find the image you are looking for it can show you the icon in the Finder, where you can double click to access the file.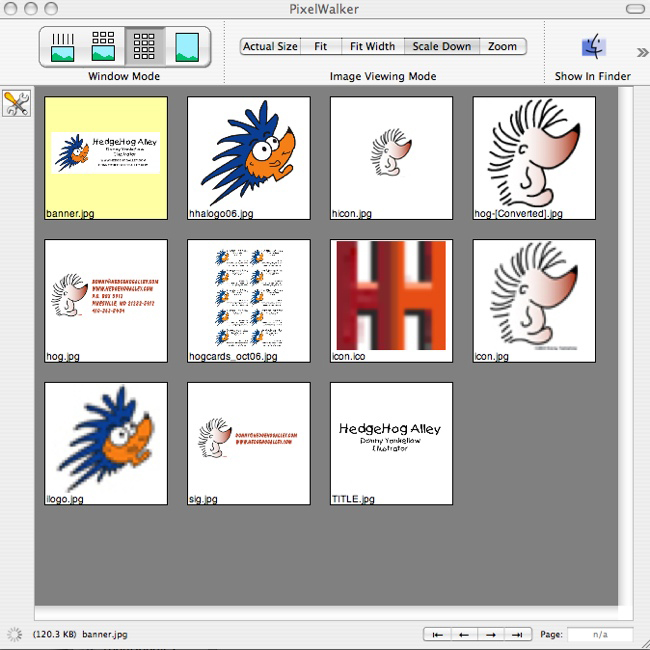 Deeper by Joel Barriere
Deeper is from the maker of a great utility called Onyx (http://www.titanium.free.fr/pgs2/english/onyx_tiger.html). Deeper allows you to tweak hidden features of your Finder, Dashboard, Safari, Dock and more.

RapidoSerial by app4mac
Do you have tons of applications that require serial numbers? RapidoSerial is a utility that will store all of those serial numbers for you in one spot. No more hunting for that email with the serial numbers, or typing in those 25 digit activation codes when you reinstall something. Just copy and paste it with RapidoSerial.
That will do it for today. If you have any great apps to recommend list them below, or send me an email.