The Apple scene has been particularly interesting in the last few months. OS X has moved up to prime time with the arrival of Jaguar (10.2) The former free iTools has been revised as .Net (oops, sorry – a natural mistake) I mean .Mac and, best of all, now we can pay for the name change. The no show Pro Macs at MWNY have finally appeared with their latest "blistering, Pentium crushing" MHz increase. All things Mac seem to be in place and the world is a wonderful place. Or is it?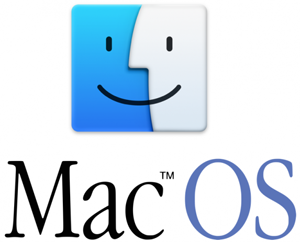 To X or not to X?
As a money strapped consumer, I have some issues with Apple. This is part of the normal love/hate relationship of a Mac devotee and the mother ship. At the moment, I am a non-adaptor of OS X preferring to remain with the dead and buried 9.1. I would love to upgrade but my aging beige G3 tower apparently does not play well with X and my peripherals, a serial port printer and SCSI scanner, are left hanging in a kind of no mans land. The solution I have decided is not the upgrade route but a new computer with the latest gizmos. But, in case I need to remind you, that costs money.
To add some urgency to the situation, my 4 1/2 year old 17″ AppleVision monitor has started to act up with fits of resolution malaise. The normal 16″ viewable screen fluctuates in a dizzy assortment of screen sizes – most, not officially recognized. I have soldiered on, wondering why my truly ancient Apple 14″ monitor which I recently sold continues to operate flawlessly for its new owner even though it is more than twice as old. I suppose I could buy a replacement unit either new or used, however, I cannot reconcile myself to throwing more money into an old and, need I repeat, buried system.
Of junkies and fixes
Even with the attractive pricing of Apple's new consumer and professional models, I find it difficult to convince my chief financial officer (my wife) that I truly and desperately need an OS X fix. She is not a computer junkie like her husband and is platform agnostic. She reasons that my current computer works remarkably well (monitor not withstanding) and that I could have three (3) E machines for the price of one (1) consumer Mac. (Sigh!) She is right, of course. I know that. But why in the world would I want one, let alone three, ugly E machines? After all, you still have to look at the thing occasionally. Perhaps that is why most PC owners hide them away somewhere in the nether world behind or under their desk. Obviously, my wife does not appreciate the finer aspects of the Mac experience and ignores my sometimes delusional computer ranting. Even in our most intimate moments, when I am working on a spreadsheet of our house expenses, I cannot convince her, no matter how hard I try to sweet talk her that a new Mac is a smart move. She is the immovable object to my OS X irresistible force.
Professional writeoffs, consumer dreams and dark horses?
The recent professional Macs offerings are out of my price bracket and, therefore, not a viable choice. This may be a blessing since the MGz gap between Motorola and Intel is widening faster than an iceberg fissure off Panama. Could this be Motorola's answer for Steve's cancellation of the Mac clones and Moto's StarMax in particular?
In the consumer line, I have zeroed in on either the superdrive eMac or the 17″ iMac. The eMac is price attractive but weight ugly. I like the design and the white colour, but its bulk and weight are negative factors for me (we're talking 50 lbs. of back wrenching effort to move or lift it). The 17″ iMac has everything I want except a lower price, although the price is still cost effective. It is $870. Canadian ($440US) more than the eMac of my choice – and a bonus is that it's half the eMac weight.
A PC dark horse, or perhaps I should say cow, Gateway's Profile 4X, could be one "udder" possibility. Looks-wise I'd rather see the rear end of Gateway's black & white bovine than this baby! It is about $300US cheaper than the lowest price iMac but bulkier and minus the free killer digital programs on the iMac/eMac – iTunes, iPhoto, iMovie and iDVD and it also lacks a CD-RW/DVD-R superdrive.
Pay now or pay later
I had an account with the old iTools and used it primarily for the free 20MB of space that iDisk offered. I thought it would be neat to archive my articles for MyMac.com and make them available to my friends. Once I had accomplished that task, I promptly forgot my password and never did bother to access it again or any of the other iTool goodies. Now with the revised .Mac yearly pay-in-advance version, I like many others, will pass. I may reconsider this decision if Apple sweetens the pot with offerings such as automatic inclusion of OS upgrades etc. Interestingly, MyMac.com has complete archives for all the talented contributors to this site now in place and I invite you to check them out.
The new cat in town
As far as Jaguar is concerned, it appears that the two models I am considering will ship with Jaguar built in. Even if I had to pay full price for the feature set this feline offers, I believe it is worth it. Based on the information I collected from the web on OS X the various releases boil down to the following: the Beta version was for hard core geeks and fanatics, the official release 10.0 was for Mac super patriots, Version 10.1 was "good enough" for regular Mac folk, and that Jaguar 10.2 is so good it will convince Mac hold-offs to jump in and entice the PC switchers to stick around. Time will tell.
Apple iMac & eMac
Gateway Profile 4X Picture & Review
---