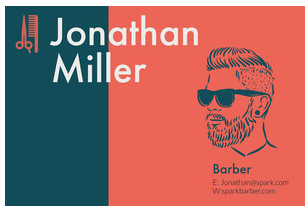 What to put on your business card? It is a tricky question. A business card with the right info and outstanding design will grab the eye of the public and help you stand apart. It is what makes someone else remember you, or your brand. Even in today's market, a business card is popular, and it is essential to make the right network and communicate.
Having an extraordinary business card gives authenticity to you or your brand, and there are great business-cards templates out there that will help you create fantastic ones. Business cards are fast and a simple approach to exchange information, thereby promoting your network.
What is on your business card reflects the kind of person you are. The followings are guides on what you need to put on your business cards, with a lot of innovative ideas to get you up and running.
1. Logo and Tagline
Before you even consider the kind of information you put on your business cards, you have to ensure you put your tagline and logo. As an expansion of your business, your business card should carry your business identity (via the colors, shapes, and words it highlights) to prospects. Anybody holding your card should be able to identify your business and instantly recognize it wherever they come across it, be that on your site, your newsletter, your portfolio, or even your physical studio or shop.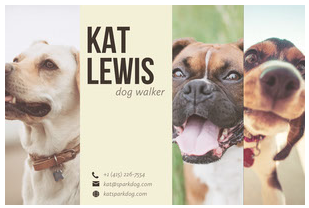 2. Name and Functional Job Title
Appears glaringly evident, isn't it? In any case, you would be surprised to find out how many people get this wrong. First, your name. If your name is Steven but wanted to be called Steve or even Dave (oddly enough), put the latter on your business cards, not the former. Business cards aren't meant to give your genealogical information but to get you acquainted with the people who might be keen on talking to you. To avoid awkward re-introductions, introduce yourself the way you want to be called. You need to talk about your job title, as well. As an entrepreneur, freelancer, or start-up owner, you wear many hats in your brand. Which one do you put on your card? Use the title that explains your primary function in the brand—where function implies the position the prospects may employ you for.
3. Location Map
If your customer requires to come to you, a funky, cool, or masterfully represented map could be a reverse side on your card. You intend to use both sides of the business card for the design, right?) in addition, people simply love looking at maps. Don't be hung up on a map that shows an exact location. The map ought to give prospects a general idea of where your brand is situated. Rather, pick a striking visual that gives essential information, for instance, state and city or closeness to a popular landmark.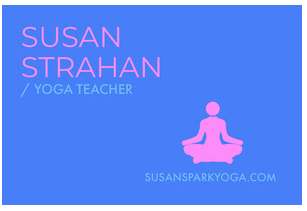 4. Social Media Profiles
Add your social media accounts on your business cards. However, not everything. Social media outlets have become fundamental parts of both virtual and traditional businesses. If you are not on any social media, you do not exist to your clients. Literally. That does not mean you should list all ten on your business card. You need to offer customers the chance to interface with you, not get them overwhelmed with your presence. Be tactical about your social media listings and put only a few accounts where clients can get a closer look at your work.
Whatever you choose to do, and for everything that is great in business, don't be flat! Give your prospects a reason to reach you — even if it is just to say, "I like your business card so much that I just had to call you!" from there, you can always build the connection from that point.