VPS web hosting has been gaining popularity in recent times, and can be explained as a hybrid of shared hosting and dedicated hosting. Depending on your business' individual needs, it can be difficult to determine the method of hosting which best suits your requirements, though it makes sense to choose a contemporary approach to hosting to ensure your company progresses with the times.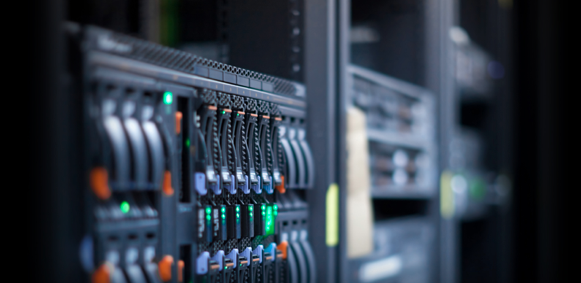 What is a VPS and Who Uses It?
A VPS has its own independent operating system, bandwidth, and disc space, and it is essentially a virtual component of a central physical server. Each individual account holder sees only their personal virtual environment, and they can reboot their server as if it was their own dedicated server (though in actuality it's a component of a physical server). This is a great interim solution for companies who are working towards acquiring their own dedicated server, where the VPS works as a useful bridge between.
VPS servers are used predominantly by users who want control over their environment, even if a shared environment is equally suitable or they don't require all the system resources that are allocated to them. VPS hosting is a great starter pack from which you can increase your skill set without committing too much money up front.
If after weighing up the benefits listed below you feel as if VPS web hosting is the right option for you, it is important to conduct research to determine which company's hosting solution, such as a JavaPipe VPS, is most suited to your current needs.
Benefits
As with any type of web hosting, there are multiple pros and cons to consider, though for the purpose of this article we'll be overviewing benefits to help provide clarity for those who are considering choosing a VPS server. If you feel as if extra research is required then feel free to browse the wealth of information available online, which should help you make an informed decision.
VPS hosting accounts are considerably less expensive than adopting a

dedicated hosting plan

on a physical server.

VPS plans can be customized to meet the individual needs of consumers, meaning you only pay for the features you need and will never be charged for those you wouldn't realistically use.

VPS hosting plans are renowned for their scalability, where with time you can gradually increase your hosting plan to accommodate your ever-evolving needs. This also means that you won't pay for resources until they're absolutely necessary, trimming the excess fat from your project.

VPS hosting providers offer significantly more control than you are afforded with shared hosting, and you will also be given root access and the ability to use scripts.

VPS hosting offers a high level of technical support, which is at least on par with shared hosting.

There are numerous options available with VPS hosting, where you can select the level of maintenance you want the server to carry out.
I hope you have found this article informative, and from the benefits mentioned can make an informed decision on whether VPS hosting is right for you.
Please comment below to kickstart the discussion, and feel free to do additional research to work out the best choice for you.