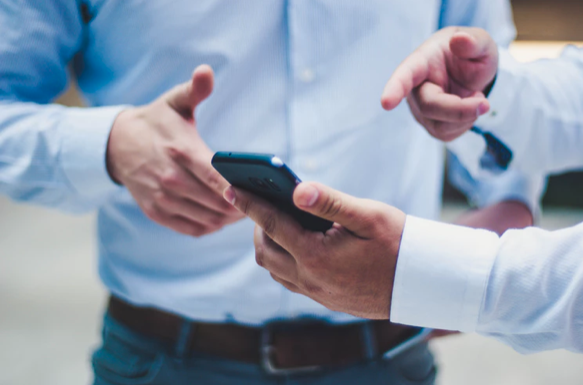 It would be far from controversial to claim that Verizon is hardly the most popular company in the world. For many years they have managed to stay at the top of the cell/wireless provider rankings thanks to their admittedly outstanding coverage, despite being often called out for their blatant overcharging and famously shoddy customer service. Yet the fact is that the times may be changing.
Slowly but surely the national infrastructure has been expanded to allow for much more competitiveness across this market. Facing an inevitable flood of customers having their heads turned by new, cheaper and frankly better services Verizon has had to seriously up their game. The key to this – and one of the reasons why they have actually been attracting new customers has been the launch of their highly competitive Fios plan.
Strange as it would have been to even consider Verizon as a credible alternative just a few years ago, the truth is that the company actually has a number of great factors going for it.
1) Fios Triple Play
Verizon is determined to use its Fios brand to attract new customers and is even stretching as far as to help those already tied into contracts to buy their way out (up to $500). New members who agree to a 24-month contract can choose from a variety of incentives and online sign-ups have the standard setup fee waived.
As with most data plans here are a variety of packages available. Their wide range of Verizon Fios deals is likely the key reason why so many customers have been interested in changing their service provider.
Current Verizon customers interested in changing/upgrading their plan should approach this with an open mind. Brand loyalty is a big deal nowadays and chances are that they may offer existing customers even better incentives.
2) Still The Best National Coverage
Nowadays you can expect to find all of the big-name companies able to provide coverage in most places. This applies to the smallest town through to the largest cities. Yet Verizon remains the best by far when it comes to rural coverage.
For most people that may not sound like that big a deal, but remember to also factor this in if you are a regular long-distance traveler. While other big-name companies typically offer coverage to about 90% of the population, Verizon is there to pick up most of that additional 10% where nobody else is currently able to provide service.
3) Competitive Pricing?
As alluded to during the introduction Verizon has until recently been regarded as overpriced. The launch of Fios is a watershed moment in the company's history – and one that is great news for consumers looking for a reliable and cost-effective high-speed provider.
Before making the switch to Verizon based upon their new pricing structure alone, be sure to take the time to check the specifics for your area. Few places will ever receive a 'true' 1GB speed so it is important to compare the quality of their service with those of alternate options first. In some locations, it will be a no brainer but in others, the difference may be very slight.
4) Great Phone Choices & Flexibility
One of the unmistakable advantages and explanations for why Verizon has remained so popular is that their network is compatible with the latest iOS and Android phones. This is no fluke – most manufacturers realize that they must design their latest models to be compatible with one of America's most popular networks.
While there are occasional exceptions to this rule, the fact remains that the vast majority of smartphones and tablets are Verizon compatible. Chances are that you can simply switch over to a Verizon SIM and carry on using your preferred device without any hassle or incompatibility whatsoever.
5) Varied Pre-Pay Plans
While there is no question that Verizon offers a great variety of prepaid data plans the fact remains that there are many other companies that specialize in this market offering better value deals. The advantage of choosing Verizon really comes down to their reliability and coverage, and while everyone wants the former the latter may be far less important to most users.
Verizon prepaid packages are often bundled with extras as standard. Sometimes these can offer genuine extra value to customers who make use of these, but in most cases, they seem to be an afterthought and even just an excuse to charge an extra premium.
While Verizon may not have the best reputation over previous years there are still a number of compelling reasons why for a large proportion of people they offer a very impressive overall service. For overall network reliability and coverage, they remain the overall best in the business. Those switching over to Verizon can be almost certain that their cellphone will be compatible with their network, and the speeds on offer with their latest developments are very impressive indeed. Just remember to always compare plans according to your area. All companies will be able to provide accurate estimates of transfer speeds in your locale – or even better, ask someone who is already signed up with them.