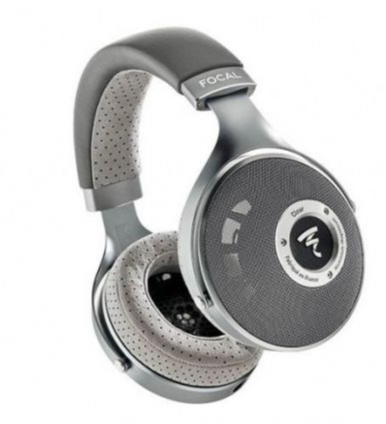 If you're an audiophile, cheap everyday headphones just won't do. You crave sinking into the depths of your favorite songs. To get the experience you desire, you'll need a solid pair of headphones. If you're in the market for a new pair, you've come to the right place! Keep reading to learn about the top 5 headphones available on the market.
1. Focal Clear Headphones
Most people wouldn't be willing to pay more than a thousand dollars for headphones, but if you're a stylish audiophile looking for a top of the line option, look no further than Focal Clear Headphones. While the $1,400 price tag is a bit steep, these headphones provide musical gold. For top notch sounds, use these headphones with an amplifier. The Focal's are designed with comfort and style in mind and despite the heaviness of these headphones, you feel it one bit. The entire headband is padded and absorbs most of the weight, allowing for a tight clamp on your ears.
The one thing to be aware of with these headphones is that they're open-back, which means everyone will be able to hear your jams. There's no sound isolation which can be problematic if you're looking to use these in public or in a professional setting.
2. Sony WH-1000XM2
A pair of wireless Sony WH-1000XM2 headphones is sure to impress. Compared to last year's version, Sony has made all sorts of improvements, including better sound and a sturdier design. At less than $300, these wireless headphones offer all sorts of capabilities including:
Atmospheric pressure optimizing

Ambient sound control

Sound position control
Each of these controls allows you to customize your music experience depending on your environment using the Sony app. Taking a trip on a plane? Turn on the atmospheric pressure optimizing setting to get the best sounds. With a fully charged battery, these headphones will last up to 30 hours. You get an extra 10 hours if you use a wired connection. As a bonus, use the Quick Charge feature for 70 minutes of battery life in just 10 minutes!
One of the coolest features of these headphones is the ability to turn down your music by simply holding your hand over the right cup. Once you remove your hand, the music returns to the previous volume and you're back to a noise-cancelled state. This feature comes in handy on public transportation or when you're in a public space.
3. V-Moda Crossfade 2 Wireless
The V-Moda Crossfade 2 Wireless offers all sorts of benefits including sculpted bass, detailed sound, and a super comfortable fit thanks to the large earpads. These headphones even fold up, making them super portable. When used wirelessly, the battery can last up to 14 hours.
For about $350, the V-Moda Crossfade 2 Wireless is a solid choice for a music lover. These headphones have been widely touted as one of the best-sounding in its price range. The detail and clarity that you get from these headphones is mind-blowing. If you're a fan of heavy bass headphones, this is the pair for you.
4. Beats Studio3 Wireless
This list wouldn't be complete without a pair of headphones from the Beats line. For less than $400, these headphones offer quality sound, a decent battery life, noise canceling capability, and a super sturdy design. The Beats Studio3 Wireless are paired with the Apple W1 chip, allowing you to make calls without using your phone. With a fully charged battery, the Studio 3 Wireless lasts about 20 hours. If you turn off noise canceling, the battery life shoots to 40 hours. Need to charge quickly? Use the Beats Fast Fuel feature to get 3 hours of battery life in 10 minutes of charging.
While Beats were known for bass bloat, this pair offers much more balanced sounds. There's still plenty of bass, but it's not overwhelming or super boomy.
5. Bose QuietComfort 35 II
When it comes to quality sound, Bose is a well-known name. These wireless headphones offer an extremely comfortable design and can be wired if your battery dies. For about $350, this pair of headphones is sure to meet all of your expectations and then some. With the QuietComfort 35 II, you can use Google Assistant to call someone, find a local restaurant, or to play a certain song.
As the name specifies, these headphones are designed with comfort in mind. With up to 20 hours in battery life, you can comfortably listen to your favorite music all day long.
Conclusion
Listening music is more than a pastime or a hobby, it's a way of life. For true audiophiles, be sure you've got a pair of top notch headphones available at all times. This way you can go into the zone whenever and wherever you please. What features do you look for in a good pair of headphones? Long battery life? Ultra low bass response? Leave us a comment below.