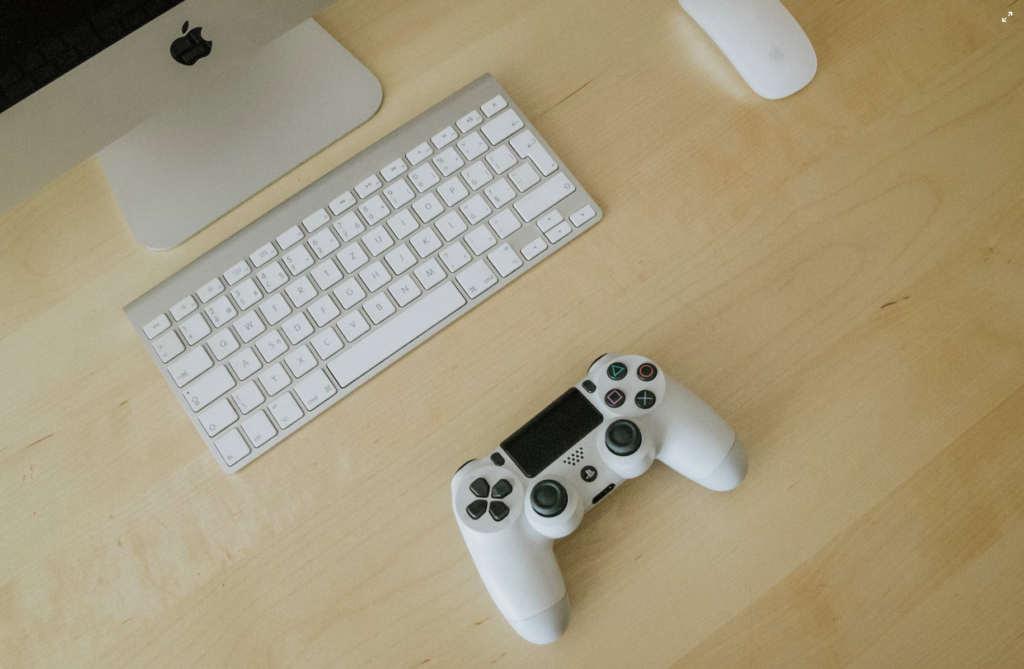 While Macs are not as renowned for their gaming abilities as Windows PCs, they are still powerful gaming machines that can run almost any type of game – many of which you can play directly on your browser. Safari is a suitable platform to play all kinds of browser games and even console games, without the need for a download. The world of browser-based games has grown tremendously in recent years, offering different titles from many genres. And thanks to cloud gaming, even console games have found their way onto Safari. With these tricks, you'll optimize your browser and find the best games to play on Safari.
Finding browser-based games on Safari
Playing games on your Mac can be as easy as opening your browser and clicking Play. Safari supports a whole plethora of browser games that don't require any downloads. These span all kinds of genres that will appeal to any type of gamer. No matter if you're looking to fight it out in an online multiplayer game, or just want to pass time with traditional and casual games. For instance, if you like shooter games, you'll find many browser-based titles that will bring the high-octane FPS action onto your browser without the need for a download. TechNewsToday has picked out some of the best ones to help you find a good option.
Safari is also a great place for a variety of traditional games. You can easily start a round of chess against other players in your browser, play poker virtually, or solve word puzzles. Even all kinds of classic casino games can be accessed through your Safari browser. The web boasts many online casinos with large game libraries of slots and table games for players. To help find the best platforms in your browser, experts rate and review platforms on sites such as CasinoBonusCA and list the best bonuses and promotions offered that will help make the most out of your gaming session. You can play all these types of titles on Safari by simply opening the game's website and clicking Play.
Taking advantage of cloud gaming
While browser-based games offer a wide variety of titles, you can now even play console games on Safari – cloud gaming makes it possible. By taking advantage of services such as GeForce Now and the Xbox Game Pass, you can play a ton of console games through the cloud online. Rather than downloading and playing these games natively, they get streamed onto your Mac from a remote server via the internet. This means two things: 1. you don't need an Xbox to play Xbox games, and 2. your Mac doesn't need high specs to run the games. You do, however, need a fast and stable internet connection.
With an Xbox Game Pass Ultimate subscription, you can access hundreds of Xbox games at a low monthly fee. Many of these are available via cloud gaming to be streamed on other devices – including your Mac. As Apple doesn't allow a native app for the service, Xbox Game Pass is accessible on macOS 14.1.2 or later via the Safari browser. You can practically turn your Mac into an Xbox without having to download anything.
Optimizing your browser for gaming
Safari can easily turn your Mac into a perfect gaming machine. To avoid any lags, stutters, crashes, or other issues, it can help to optimize your browser for your gaming session beforehand. Some simple steps can do the trick and ensure a seamless gaming experience on Safari. First, make sure you have updated your macOS operating system and the Safari app to the newest versions. Updates feature a variety of enhancements and bug fixes that will help run games smoothly.
Open tabs take up Safari's processing power and might slow it down. Closing unneeded tabs before running a game can help speed it up. It's also advisable to disable or remove any extensions in your browser that you don't need, as these can take up a lot of processing power. After disabling the extension, you can easily enable them again later on, if needed. Furthermore, a full cache and lots of temporary files can clutter and slow down your browser. To improve performance and speed up Safari, it's a good idea to empty your cookies and cache.
Your Mac is perfectly suitable to play all kinds of games. By simply opening Safari, you can access a large variety of games. These tricks will help you play browser-based games and console games seamlessly on your Mac.