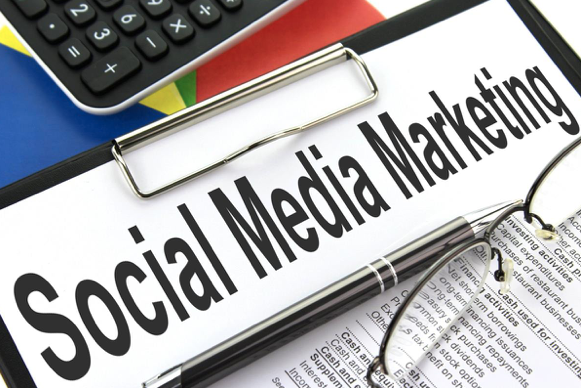 A social media report is a collection of data which are presented in a visually engaging manner to allow for an effortless comprehension and analysis. It is often essential for a business because this becomes the basis that entrepreneurs use in making business decisions.
Thereby, here are some of the things you need to learn more about social media reporting.
Frequency of Social Media Reports
Daily Social Media Reports
Daily reports are usually presented in a dashboard, which is intended for a social media team, and not necessarily for the management. Daily social media reports are necessary in order for the social media team to be able to monitor activity fluctuations such as brand mentions or engagement rates. This will allow the team to act promptly and accordingly in line with such activities. The embedded analytics of social media platform are oftentimes sufficient to deliver a comprehensive data in a daily dashboard.
Weekly Social Media Reports
Weekly reports are often indicative of the metrics of the company, or what is often referred to as the key performance indices (KPIs). There are several web analytics tools that can be used to generate weekly KPI reports and these tools can either be open-sourced or customized. Nevertheless, a reporting tool that enables a business to connect their multiple social media sources in a single platform is considered to be beneficial across various functions. This is because the report should be able to contain data for each KPI that is in accordance with the social media goals of a business.
Monthly Social Media Reports
Monthly reports are intended more for the management team because monthly roll-up reports provide a comprehensive overview of the performance of the business over a longer duration. Monthly social media reports often include a comparison of the performance of a business in terms of social media marketing over the current period against the previous periods. Monthly reports tend to focus on only a couple of metrics that need the most immediate attention.
Quarterly Social Media Reports
Quarterly reports are often necessary in making strategic decisions business-wise. A quarterly strategy review is less focused on the metrics and KPIs but rather, it is more targeted on insights and action plans. These types of reports are intended for the stakeholders of a business to help them assess their current business strategy focus and goals.
Importance of a Social Media Report
In a gist, a social media report will help you understand your audience more and even give you an overview on which social media platform is best to use for your business. For instance, one social media platform may prove to have a couple of billion users, but it doesn't mean that the number of users will deliver the best results for your business. It can be that your business strategy is more effective for smaller social media platforms where your market niche is more targeted. Apart from this, a social media report will be able to show you how your specific campaign is performing in each platform, as well as help you understand your competitors in the field.
Benefits of a Social Media Report
Content Creation. A social media report can definitely aid in a more informed content creation. This is because a social media report tends to display data about the idea post length, or even the content themes that are considered most engaging to the viewers. The data generated through the reports can be used as a guideline in creating new content for your business page.
Scheduling. A social media report will make it transparent when is the best time for you to create new posts, as well as when is the perfect time for you to engage with your potential clients and customers. This is because with a social media reports, you will be able to have a good understanding of when and why your customers and clients are interacting. This paves the way for a smarter scheduling of your posts to create the maximum impact for your business.
Platform Strategy. A social media report can be your basis on how to manage your campaign in various social media platforms. This is because no two platforms are the same, with each requiring from you a particular strategy that may not be suitable in another platform. The data you gather and display through a report is a good foundation on how to start customizing your technique for each platform.
Social media reporting is deemed as an essential tool in designing a business strategy that will support the growth and longevity of an enterprise. This is because the trend of historical data displayed in the reports has a great impact on the future of a business. Thus, it is necessary to be able to generate accurate social media reports in order to make sound business decisions.