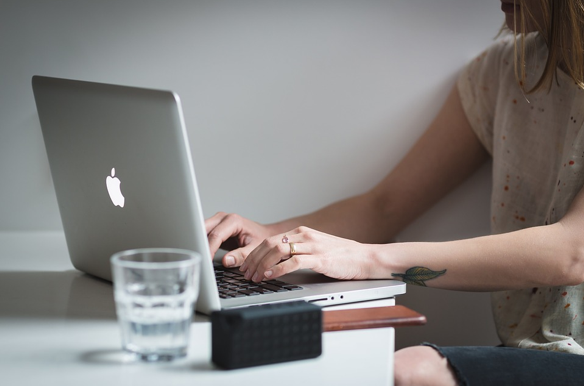 If you're an Apple user, you're already sold on the company's reputation for quality products. The problem is that sometimes Apple's proprietary software makes finding compatible programs and services difficult if they're not available in the Apple or iTunes stores.
1. Meeting Mogul
One of the top-rated conference calling apps in the iTunes store is Meeting Mogul. This easy-to-use app allows you to join conference calls without the hassle of remembering phone numbers or websites.
You can set up your own calls or join others' calls easily. The scheduling features allow users to set up calls for the future, so you can easily plan ahead. An automatically synced list will keep track of upcoming calls and participants for you.
With minimal set up required, all you need to do is install the app on any mobile device and you're ready to start hosting conference calls. This is one of the easiest ways to host a conference call for Apple users.
2. Conference Calling
Conferencecalling.com is a great option for Apple users since it's a web-based service that doesn't depend on Apple software to operate. This online conference calling service is highly rated and has earned a well-deserved reputation for excellence.
With operator assisted calling, screen sharing services, and global reach, you can host or join a conference call from anywhere in the world. The high-definition audio will make your calls crystal clear, and with an excellent customer service staff, any issues you may have will be quickly addressed and solved.
The site offers join-now calls or scheduled calls as well. The service package has basic and premium options, depending on the size and frequency of your calls. Overall, this is one of the best conference calling services out there.
3. Conference NOW App
With a 4.8/5 star rating on the iTunes store, this app is definitely a must-see for Apple users. The conference calling service is absolutely free and offers high-quality conference calling via a simple interface.
You can join or host a conference call in just seconds. The interface will let you know who's in the call, and you can mute or add callers as necessary. There is no signup required and no cost associated with the service, so if you're looking for a high-quality conference call at no charge, this is the app for you.
4. Freeconference.com
This app is available across all platforms but is one of the few conference-calling apps that's available in the iTunes store for Apple products. Freeconference.com turns your phone or other mobile devices into conference call centers for up to 1,000 people. That's right, 1,000 participants. That's a big conference call!
With the app, you can also schedule meeting from your phone, utilize the integrate address book to store user info and add an agenda to your conference call for a more effective meeting for everyone involved.
With the time zone feature, you can easily host phone calls that are considerate of everyone's time zones. No more trying to schedule calls with confusing time zone constraints, the tool displays different time zones right in the app.
5. Uberconference
Uberconference is one of the most widely used and best rated web-based conference calling services on the internet. It's a great platform with many extra tools to make your conference calls even more efficient than ever.
No pin is required to use this free service, and you can schedule calls ahead of time and get notifications when the call is coming up. Meetings are taken seriously at Uberconference, with document and screen sharing software included with the site's already free conference calling services.
This is a web-based service, so it's available to Apple users and Android users alike. Free doesn't always mean high quality, but in the case of Uberconference, the price tag has nothing to do with the quality of the service. High quality, free of cost, and useful extras; this is the go-to service for conference calls.
7. Skype For Business
Skype has upgraded its services to include business solutions as well as personal video chat. Office 365 includes the "complete meeting solution" with office apps, meetings for up to 250 people, and even the ability to record your meetings and calls.
Skype includes an app on the iTunes store, so you can download the service onto your Apple product for quick access. Skype has always been and still is a free-to-use service, but as with Uberconference, the price has nothing to do with the quality of the service.
Skype is still one of the best ways to host meetings and personal phone calls via the web, with a free of charge price tag and a world-class customer service staff to back it up.
8. GoTo Meeting
GoTo Meeting is one of the top-rated conference calling and meeting services on the iTunes store, with a 4.6/5 star rating in the iTunes store. You can join a meeting with the press of a button, and one of the best features of the app is the screen sharing option.
You'll be able to share your mobile device screen with everyone in the call (or your desktop screen if you use the web service). This unique feature sets the app apart from most of the other meeting apps out there.
This is yet another free service, which includes many extras that make the app well worth the download. Share your screen, record your meeting, and host a conference from anywhere in the world.