Taking your family on a long trip can be both enjoyable and extremely stressful. Rather than taking a long trip without the right way to entertain your kids, you need to invest in a portable DVD player. You can find out a lot about the various DVD players on the market if you click here. The last thing you want to do when trying to make the right decision on which portable DVD player to buy is rush through the research process. You have to make sure that the players you get are the best fit for your particular needs. Here are some of the best portable DVD players on the market and some information on the features they can provide.


1. The DB Power Portable Player
If you are looking for a portable DVD player that can keep a charge, then investing in a DB Power Portable Player is a great idea. After you fully charge this device, you will be able to keep it running for around 2 hours straight before charging it again. This means that you will not have to worry about this player going dead in the middle of a great movie. Another great feature this player has is the ability to play files from an SD card. With this versatility, you will be able to watch whatever you want, whenever you want.
Features of the DB Power Portable Player:
Great battery life

Has an SD card slot and a USB port

Plays a number of popular file formats

Shock resistant technology makes watching movies on the go easy
2. The Ematic EPD707TL Player
For an all-inclusive portable DVD package, the best option is the Ematic EPD707TL. This package comes with both a DVD player and a carrying case. This will make it much easier on you when it comes time to lug your new electronic device around. Not only does this player come with accessories, it features a wide screen which makes watching your favorite movie more enjoyable. The built-in stereo speakers and the swivel screen will allow you to use this player in a variety of different positions.
Features of the Ematic EPD707TL Player:
Comes with carrying case and headphones

Wide screen for easy viewing

Stereo speakers

Rotating screen

Supports a number of languages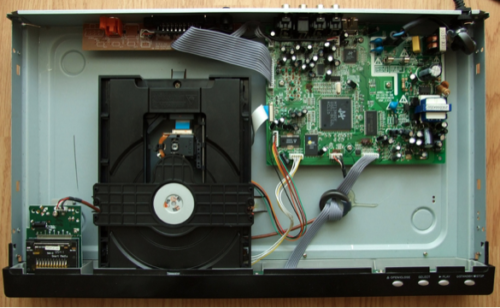 3. Philips PD9000/37 Player
The 9-inch Philips PD9000/37 is an ideal option for travelers looking for a bit more screen and functionality. The improved rechargeable battery this machine features will allow you to keep watching your favorite movies without having to worry about recharging the machine. You will also be able to play everything from DVDs to CDs in this machine. If you need to charge it while on the go, using the car adapter included with this DVD player is a great choice. The screen on this portable player is both wider and higher-resolution than many of the other portable players on the market.
Features of the Philips PD9000/37 Player:
This play can read CDs, DVDs with ease

The battery lasts for up to 5 hours on a single charge

AC and car adapter included

High-resolution screen
4. The Ematic EPD707BU Portable Player
When purchasing the Ematic EPD707BU, you will be able to get a carrying case and a pair of headphones. With this package, you will be able to start watching your favorite movies in a matter of minutes. The clear and wide screen allows you to enjoy movies without having to squint to see every detail. If needed, the screen on this portable play can be turned around. The audio components of the Ematic EPD707BU support a wide range of frequencies to deliver the best sound possible.
Features of the Ematic EPD707BU:
This player includes a carrying case and

headphones

Enjoy movies with a wide and clear screen

Rotate the screen for easier viewing

Rechargeable batteries that last a long time

Great stereo speakers
5. The Philips PET741M/37 Player
For a player that will allow you to view nearly any DVD or listen to any CD on the market, the Philips PET741M/37 is just what you have been looking for. One of the first things you will notice about this portable DVD player is the sound it can produced. Most users are pleasantly surprised to hear the sound produced by the built-in speakers in this machine. The battery in this portable DVD player will last for up to 2 hours on a single charge. The details and great color that your movies are made with will shine through when watching them on this player.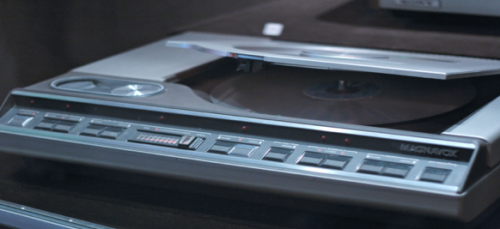 Features of the Philips PET741M/37 Player:
Supports a number of DVD and CD formats

Great speakers built right into the player

High-resolution screen perfect for watching movies

A great portable DVD player at a reasonable price
6. The Sylvania SDVD1048 Player
Choosing this player will allow you to take advantage of the large 10-inch screen it has. With the purchase of this Sylvania player, you will be able to watch movies for hours on end without having to charge it due to the great battery life it has. The high-quality screen allows you to get the sharp and colorful picture you need. This player also supports a variety of file formats and features a remote control and headphones.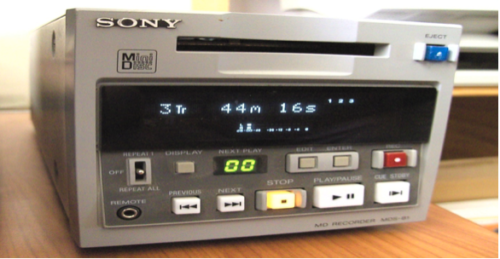 Features of the Sylvania SDVD1048 Player:
Large 10-inch screen

Great battery life

SD card slot and USB port

The screen tilts in a variety of different directions

Convenient storage bag, headphones and a remote control
7. Philips PD9012/37 Dual Screen DVD Player
Do you have multiple children traveling with you? If so, investing in the Philips PD9012/37 dual screen DVD players are just what you need. This DVD player set will easily mount over the headrests in your vehicle and make commuting with children much easier.
Features of the Philips PD9012/37 Players:
Dual DVD players

Easy to mount on the back of car headrests

High-quality picture and sound

Durable construction

Plays most DVD and CD discs