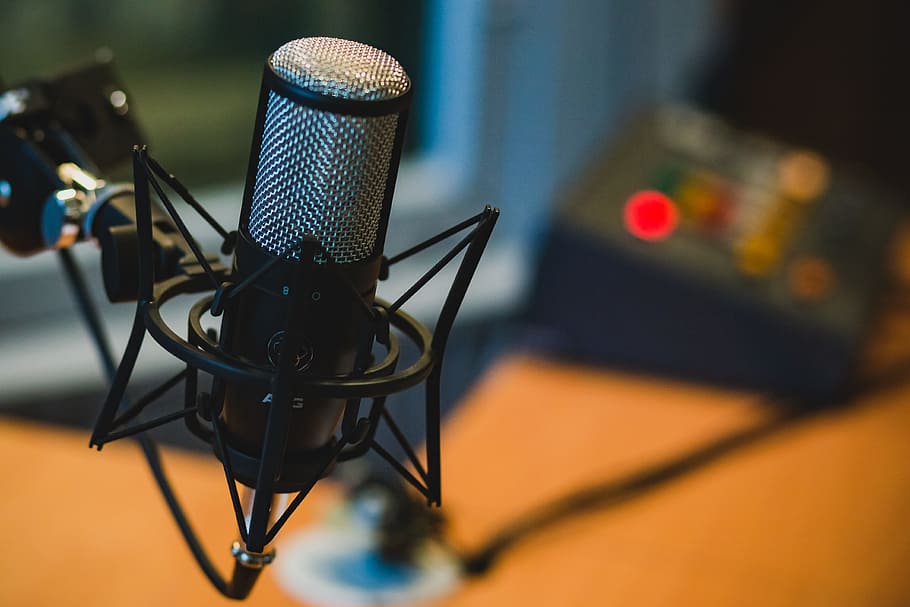 The modern educational process is quite intensive. Many students have to plan their day to consider all the plans and gain more knowledge. However, you can optimize learning new topics by listening to podcasts. Imagine that you are on the bus home after classes, and you have 20-30 minutes of free time. How about listening to a podcast and learning something new?
This experience is comparable to listening to the radio because you only need to take the headphones, close your eyes and listen. Usually, podcasts allow you to learn about many scientific discoveries, academic news, and various topics that will be useful to you in the future. But what should a student choose to spend time with benefit? Here are the best podcasts for those who are looking for new knowledge.
StarTalk Radio by Neil deGrasse Tyson
This podcast will be especially useful for those who love astrophysics. So the fact is that Neil deGrasse Tyson is Kurt Cobain in the world of physics. This scientist knows how to talk simply about black holes, antimatter, anomalies, and new scientific trends. His podcasts are very interesting and informative. In addition, Tyson often invites famous scientists and celebrities so you can enjoy listening to their interviews.
Many first-year students will need no more than two broadcasts to fall in love with astrophysics. But do not forget that podcasts are just an addition to your educational process. You should not spend half a day listening to interviews because you probably need to write papers. But what if you've spent a lot of time and aren't ready to write assignments? Perhaps you should consider academic assistance. But first, read the reviews on sites like wr1ter.com to know all the possible pitfalls.
Entrepreneurial Thought Leaders by Stanford eCorner
Do you want to start your business before getting your college degree? Then you will need to know all the secrets of successful entrepreneurs. Get started with Entrepreneurial Thought Leaders, as it's a great podcast about business ideas, startups, and strategies that work. Here you will hear about how famous people created their business and will be able to gain valuable knowledge. For example, you can hear stories about how to invest in startups properly or how to learn from the mistakes of others. In general, this podcast is a good addition for those who have long wanted to learn something about the business environment but have not had the free time.
Rationally Speaking, New York City Skeptics
Many people want to learn how to think rationally and make the right decisions. Thanks to this podcast, every student has a chance to learn about behavioral patterns, cognitive psychology, and heuristics. You will learn how rational thinking works through weekly streams and why students need to get this skill as quickly as possible. Just a week, and you will be able to evaluate many facts, news, and judgments critically. Moreover, you will certainly understand when you need to delegate your assignments because a rational student should always assess risks. But don't forget that you should start with an edubirdie review to learn more about mediocre writing services.
Stuff to Blow your Mind
And here is one of the most informative podcasts for those who want to think outside the box. Thanks to Robert Lamb, you will learn more about modern theories, discoveries, and scientific trends. Moreover, this podcast is interesting due to non-standard topics and questions not usually asked in the scientific community. In other words, "Stuff to Blow your Mind" is a rock star in the world of podcasts.
The range of information that you will receive is so wide that you will certainly not be bored. But what if you need to write assignments and can't listen to the podcast? Then you should find a writing service and order something. Surely you can free up time for interesting activities. But you should first see the bookwormlab review to know which companies to avoid.
Good Job, Brain!
Are you ready for a radio quiz and non-standard questions? Then you should choose "Good Job Brain!" because this podcast is very educational. Get ready to ask questions and get answers. Every week you will be able to become part of student quizzes and enjoy the opportunity to expand your horizons. Usually, the difficulty of the questions varies depending on the topics. Start listening to this podcast, and you won't be able to stop. Sometimes you can hear interviews with famous scientists and professors, so don't miss the broadcasts! You will surely learn something new. In addition, quizzes are a direct way to boost your intelligence.
Final Words
As you can see, there are quite a few podcasts that are worth your attention. Any student should look at the above list to find something new. You will not be disappointed and will have a great time. All you need is at least 30 minutes to listen to interesting interviews, stories, and tips for all students.