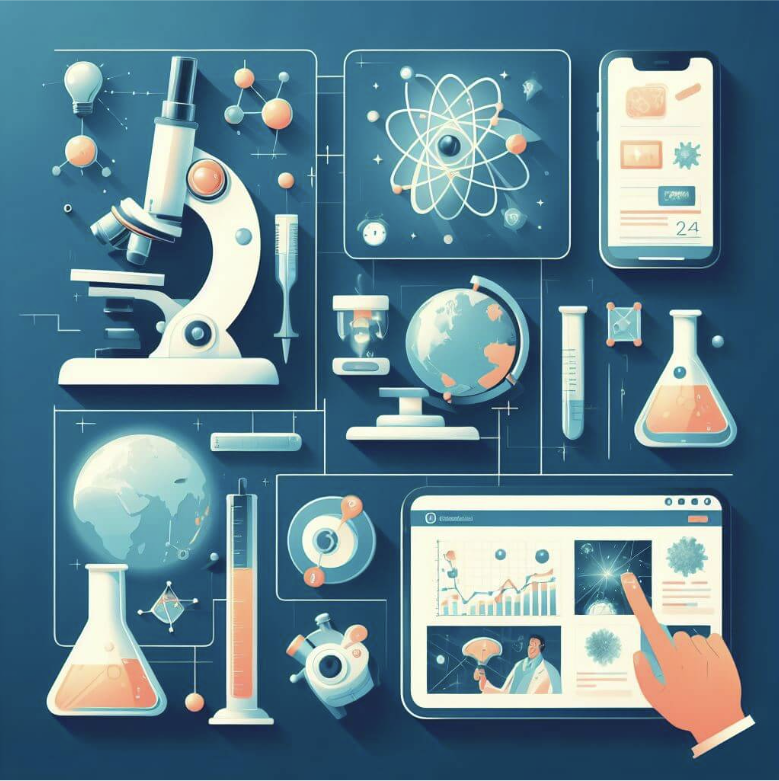 Science. It's constantly changing as we make new discoveries and understand more about the Earth and the universe. Instagram can be a great place to learn more about science, as outstanding accounts can transform complicated concepts into easy-to-understand visual content. The captions can work as a way to give context and explain concepts to people who may not have much expertise in these scientific fields.
Today, we are looking at several science accounts you may want to follow if your account specializes in science. Besides buying Instagram Story views, learning what the big science accounts do can be a source of inspiration. You'll love what these accounts offer, from facts to unique tidbits about the world we live in, and other fun scientific facts to check out.
NASA
NASA needs no introduction. But you may not know about their Instagram account, which showcases some breathtaking photos from space and Earth itself. The NASA account is an example of a science account done right, as each image makes you want to click on it and learn more. Then, you will see a teaser caption, usually something witty, and below that, a more detailed explanation explaining the photo in a way anyone can understand. If you love learning about planets and space, this is a great account to follow.
National Geographic
Yet again, this needs little introduction. Their Instagram account is similar to NASA's but much more focused on what's happening on our planet. Expect beautiful photographs of nature, civilizations, and historical artifacts, each with a descriptive caption giving it context. The National Geographic Instagram page also uses a mixture of photos with no internal picture captions, letting the image do the talking and photos with a picture caption that tempts the reader to click the photo to learn more.
Science Magazine
The Science Magazine also uses stunning photographs that allow users to click on them to learn more. However, because it's also a magazine, it shows many magazine covers to entice you to subscribe. Not only that, but the page publishes detailed infographics that explain scientific concepts quite well. We were impressed with how well these publications can contain much information within the limitations of Instagram's photos. Besides that, they publish quotes from scientists, professors, and other influential people that make you think.
New Scientist
As we said, science is constantly changing. What was considered fact one day is being questioned the next. That's why, if you're a scientist, staying in the loop is vital. One way to get a quick dose of the latest science news is to check out New Scientist, which publishes the latest news.
It does this by showing a fascinating photo and giving more context in the captions. Alternatively, the page shows the headline and a picture from an article, then explains more in the caption. Overall, it's a great place to go if you don't have the time to read every article in a science publication.
SpaceX
We've all heard of SpaceX, the spacecraft manufacturer company founded by Elon Musk. And no matter what you think about Musk, you can't deny that SpaceX has reinvigorated the public's interest in traveling the stars and has progressed space travel technology quite a bit. The SpaceX Instagram account is what you expect, with beautiful photos of rocket launches, shots from space, and development of their latest technology.
IFLScience
IFLScience is quite popular with Millennials, starting as a Facebook page called "I F*cking Love Science." Since then, it's been rebranded to a more family-friendly name and bought out, but the content remains the same. IFLScience is dedicated to posting the lighter side of science, from exciting facts to exploring realms you may not see in other publications, such as what aliens would look like.
CERN
CERN is the European Organization for Nuclear Research, and they have the biggest particle research lab in the world. Many discoveries have been made at CERN, such as the Higgs boson particle, and you may know them from pop culture, where they're the subject of many conspiracies. It's not as exciting in real life, with CERN's Instagram showing speeches, looks into their research, and more. It's not a place to go if you want easily digestible popular science, but if you're serious about science, the CERN page may be great.
Science Museum
While science is all about moving forward, we must also learn from the past. From learning about discoveries to learning about what is no longer considered mainstream science, the Science Museum is the place to go for this. You can see historical artifacts scientists used, adults and children enjoy the many scientific exhibits, and much more. It proves that you don't need a day at the museum to learn something.
Mythbusters
You probably heard of Mythbusters, the show that debunks popular myths, urban legends, and misconceptions or proves they are true. It aired from 2003 to 2018, with spinoffs continuing beyond that.
While the main show is no longer airing, its Instagram is still active, showcasing the best of the show and refreshing a new generation on which myths are true and which are not.
On the Internet, myths and misinformation spread like wildfire, and while many of us would like to believe some of them are true, knowing the truth, no matter how boring it is, is a good thing. It's a relief that Mythbusters is entertaining as well as educational.
Women Doing Science
The STEM field has been male-focused. While there have always been women in science, historians often ignore them and discourage them from joining STEM. But this is beginning to change in the past few decades, with more women entering the scientific field. Women Doing Science showcases just that, with conferences and other tidbits of information as well.
Final Thoughts
Instagram can be a great place to meet new people and learn. Science is complicated, but many of these accounts make it more digestible to the public and nourish more educated folks. We recommend following all of these accounts as a starter.