As the world's biggest online poker platform, PokerStars hosts literally millions of card players every week. What's more, those players can (and do) win millions of dollars, with a guaranteed million-dollar game every Sunday. And now, with the release of the newest version of their mobile phone app, they've taken the game to a whole new level.
The PokerStars app works on both Android devices (running 4.0 and above) and iOS devices (running 9.0 and above). It looks and feels much the same as their online offering on your Mac or PC, and if you already have an online account, you can simply download the app and log in. If not, you can open an account quickly and easily, and there are usually some pretty good welcome bonuses to be claimed to get you started. The latest version 1.95.0 was released in late March; it has a rating of 4½/5 on the App Store (from over 8,000 ratings) and is given five stars by more than half of its Google Play users.
The app is a world away from the traditional poker image of badly lit, smoke-filled rooms full of ego and testosterone. Instead you can play poker at the highest levels from anywhere you happen to be. What's more, you can play just for fun, for big money, or anywhere in between that you feel comfortable with. You can even play qualifying games to earn a place at the table at some major live tournaments around the world, including exotic locations like the Caribbean.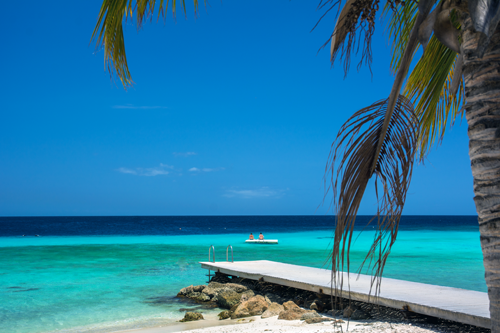 Photo by Unknown Author, CC0 1.0
The PokerStars app has games starting 'round the clock, practically every second. It also enjoys 24/7 tech support to go with it, which is available in a range of different languages, so you'll never be left out when you feel like playing a hand or two. You'll find all the classic games in the app, including Omaha, five-card stud and the hugely-popular tournament game, Texas hold 'em. Plus, you'll also find some brilliant innovations, such as knockout poker and the fast-paced zoom poker. But by far the biggest hit of the new PokerStars app has been the mischievous Power Up feature.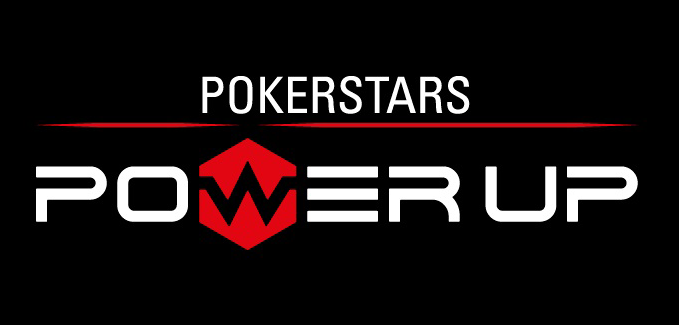 Logo by PokerStars, own copyright
Power Up is the closest you can get to that elusive perfect game because it gives you special powers to change your cards and look at others. Want to know the next card in the deck? Power Up! Want to change your hole cards or the flop cards? Power Up! Want a hint at what your opponents are holding? See some great mobile poker sites. Power Up!
It might seem a bit silly at first, and it certainly takes away some elements of chance, but it is so much better than constantly folding poor hands. Not only is it fun to see some decent hands for a change, but it is also useful to practice what you would do if you ever got hands like that in a real game. After all, the chances of getting dealt a royal flush in real life are 649,740 to 1. To put that in perspective, if you played twenty hands of poker a day for ninety years, chances are you'd be dealt just one royal flush. So, if that should ever happen to you, you want to be sure to know what to do with it, and Power Up gives you that practice.
They say that if a thing is worth doing, it's worth doing properly. So, if you want to play poker on your bus ride to work or sneak a few hands under the desk during that dull presentation, it makes sense to aim high and play with the biggest and best. The PokerStars app is available from the App Store or Google Play, and it is naturally rated PEGI 18.