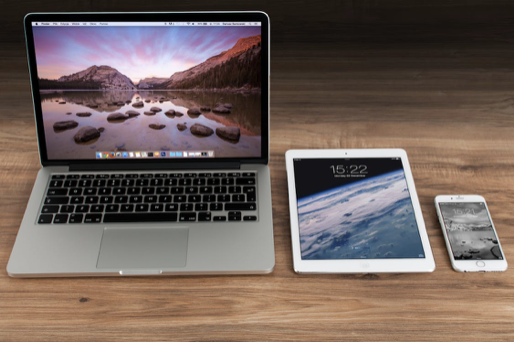 Gaming has exploded with the current generation, something which had previously just been a hobby for 30 somethings and older is so much more to younger people today.
The key reason for this really has been the continued progress and development in the quality of games.
You can find a huge selection of genres, as well as no have the ability to play against friends and rivals from around the world with the high-speed internet connectivity that's so common.
Gamers can find role-player games, sports games, adventure games, and even high-quality online casino games which can be played at anytime and anywhere.
Mobile Gaming's Popularity
The advancement of smartphones has ensured that the mobile gaming industry has grown at a rapid rate.
Having the ability to play on the go, at any time or place, means that the types of games which can be played are very diverse.
If you have a few minutes to play or a long commute, there are a great variety of options right at your fingertips.
The diverseness of these games ensures that there is something for everyone, with many free options as well which encourage you to download and try out.
Popular Mobile Games
Gamers can find role-player games, sports games, adventure games, and even high-quality online casino games which can be played at anytime and anywhere.
There are a wide range of online casinos available on mobiles for you to download and play casino games for real money prizes. There casinos come with all the usual games and so much more.
Without having to worry about floor space, these online casinos ensure there are a wide range of options and themes on each game to help you find what you are looking for.
Play on the go with a quick spin of the roulette wheel or join their live dealer tables for some poker or blackjack. There are many options to keep you entertained no matter how much time you have.
This has been one of the most downloaded mobile games on the market. IT is based on the Fate/Stay Night franchise and offers an anime style adventure experience from the franchise which has been operating since 2004.
Not just a console game, you can download and enjoy Call of Duty right onto your smartphone.
It is globally one of the most popular games and even managed 270 million downloads in the first year it was released.
It consists of PvP combat in different modes as well as a battle royale style options where you go up against 99 other players online.
Pokémon burst back on the scene in 2016 with this great mobile game which gets people walking around, outside, and searching for Pokémon's to collect.
New battle and raid options have been added as the game gets continued upgrades which has ensured it still maintains its status as one of the most successful mobile games of all time.
PC Gaming's Popularity
The high-quality gaming PC's which can be bought today offer an incredibly immersive experience to users.

Gaming PC's offer advanced hardware, customizable options to get the right PC for the gaming you prefer, as well as high-performance graphics and speed with brilliant multiplayer options too.
Play online or with a friend in your room, the option for multiplayer gaming ensures that the experience can be more fulfilling and enjoyable for all.
Popular PC Games
While it may be a little behind mobile gaming in popularity, those who play PC games have an exciting array of options available to them.
The 2020 release was the first in a while for a Half-Life game and Alyx brought so much anticipation for fans who awaited its release.
With an engaging story, incredible game play and graphics for its battles with aliens and zombies.
The sheer level of quality and detail given t its design has made it one of the best games to find for your PC.
Not just a console game, GTA 5 is an excellent game on the PC which offers a sprawling and meticulously designed map for this open-world game.
You can explore, carry out the story line missions or even the side missions with extra bonus bits of fun.
There is an online version available to you with this game as well which gives you the chance to get even more out of this hugely popular game.
One in which professional gamers compete at eSports tournaments for huge prizes. Dota 2 is an incredibly popular game with dedicated players.
It is a strategic multiplayer game which is hard to get the hang of at first for most games.
But, with the commitment to learning all the rules and plans become a little easier to follow, especially when the game is played at such a fast speed.